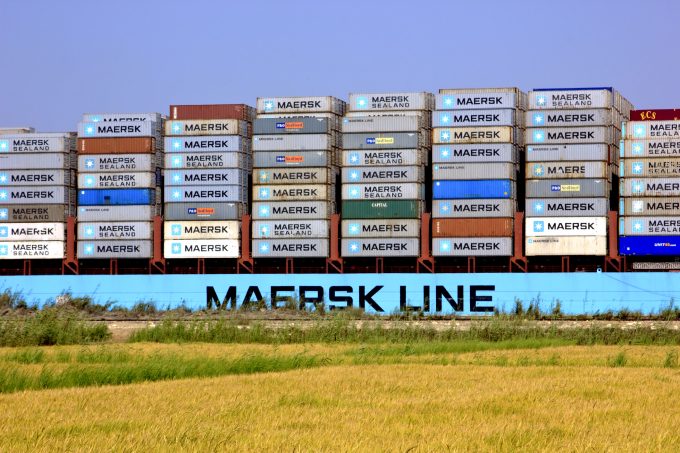 Maersk Line reported a net profit of $220m in the third quarter, compared with a loss of $122m in Q3 16, but there were negative results for sister companies APM Terminals and Damco as competition intensified and margins became squeezed.
Turnover at Maersk Line increased year-on-year by 14% to $6.1bn, boosted by a 14% hike in its average freight rate to $2,063 per feu.
The star performers were the carrier's Asia-Europe and transpacific east-west trades, where average rates jumped almost 20% to $2,186 per feu.
The result came despite a 2.5% reduction in volumes, to 5.2m teu, a result of the Petya cyber attack – estimated to have cost the carrier $250-$300m in the quarter – as well as a 37% year-on-year surge in bunker costs.
However, chief executive Soren Skou said Maersk "cannot be satisfied with the result", and noted that notwithstanding the impact of the cyber attack, liftings for the quarter were disappointingly flat.
Although Mr Skou also said the group was "not happy with the development in unit costs" for the carrier, nevertheless Maersk Line was "clearly making progress to more sustainable earnings" from higher average freight rates.
And, due to a 20% drop in spot rates since October along with rising oil prices, Maersk has revised its full-year outlook for the carrier to a profit of around $700m, against last year's loss of $384m. It also forecast a $1bn full-year profit for the Transport & Logistics division overall.
Mr Skou cautioned of "bumps in the road" for the line next year from the potential introduction of more capacity from newbuild deliveries.
On the deal to acquire Hamburg Süd, Mr Skou said just three of 21 regulatory approvals still needed to be obtained and the transaction should be completed this month.
Meanwhile, APM Terminals saw $374m written-off due to an impairment on several terminal revaluations, which overshadowed an otherwise underlying positive result of $110m in the quarter, while volumes increased by 6.5% year-on-year to 10.2m teu.
Turnover declined by 4%, to $1.02bn, "negatively impacted by loss of services". Although APMT lost two contracts during the quarter as a consequence of the alliance restructuring, it succeeded in inking six new commercial agreements which it estimates will add some 103,000 moves annually.
Damco, the group's 3PL operation, also took a hit from the cyber attack, and was "negatively impacted by a decline in freight forwarding margins on ocean volumes" which led to a loss of $6m in the quarter. Nevertheless, its top line revenue increased by 8.3% on the same period last year, to $688m, it grew its supply chain management volumes by 5%, air freight volumes remained flat and ocean traffic declined by 3%.
The AP Møller-Maersk share price was down 6% in today's trading.