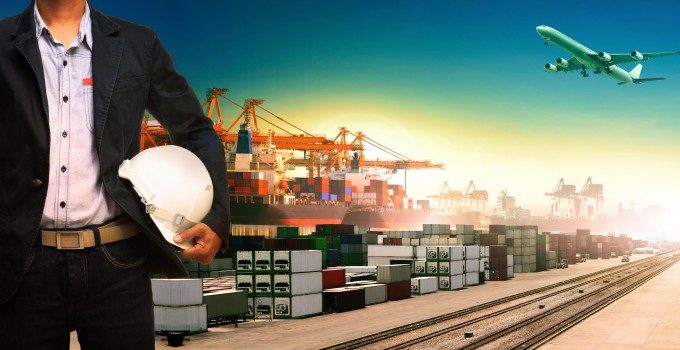 While much of Indonesia's recent maritime development has been focused on West Java, where Jakarta's Tanjung Priok port is undergoing a $4.66bn expansion, plans are also in motion to open up trade routes across its vast eastern archipelagos.
Bitung Port in Sulawesi, east Indonesia, has been earmarked for an economic and maritime transformation which could ease the burden of the high logistics costs that plague a country made up of more 14,000 islands.
Maersk Line has been quick to recognise the potential in Bitung, which is strategically located to connect east and west Indonesia, already generates significant cargo volumes and is ripe for further containerisation.
The carrier was the first to launch a direct international service connecting Bitung with its south-east Asian hub of Tanjung Pelepas, Malaysia, in April 2014.
Maersk has now signed a partnership with the Indonesian government to aid the maritime and economic development of Bitung, aiming to enhance inter-island connectivity and promote trade between eastern Indonesia and the ASEAN region, as well as with global export markets such as North America and Europe.
Jakob Friis Sorensen, Maersk Line Indonesia director, said: "We want to support the development of Eastern Indonesia by understanding the challenges and opportunities for the supply chains of key commodities such as tuna, coconut and their downstream products, as well as the potential of aquaculture development and the need to improve vocational skills in this area.
"We see the added value this will bring and expect this will enhance the economic activity and trade of the country."
Mr Sorensen reiterated the importance of Bitung during a recent interview with The Loadstar. He said that although the Bitung-Tanjung Pelepas direct service had been suspended, this was because export volumes had been affected by a temporary fishing ban enforced after a government crackdown on poaching.
"So with the lack of that volume, at the moment we've suspended the service, but in the anticipation we can start it up again once the ministry is done with the auditing and reissuing of licenses," Mr Sorensen explained.
He added: "The project in Bitung is very important as there's a CSR element. We're looking at improving the port, supporting local manufacturing, creating jobs and how we can maybe invest in infrastructure.
"When that pilot is documented and we have evidence on the positive effects, we'd like to replicate that to other places and there are plans for more expansion."
From a port development perspective, the challenge will be developing enough of Indonesia's many island terminals to handle the bigger ships needed to reduce logistics costs, which at current estimates are a crippling 24% of GDP.
For example, further direct calls at Bitung will reduce the need for eastern Indonesia cargo to be transhipped in Jakarta.
State-owned Indonesia Port Corporation (IPC), while preoccupied with expanding Tanjung Priok, is also committed to building a network of up to 35 new ports across the country over the next four years.
David Wignall, senior vice president at IPC, said domestic carriers needed more efficient ports before they could consider upgrading to ships big enough to have a significant impact on inter-island liner connectivity.
"You have to make sure you have appropriate equipment in place, as many ports in the east don't have a ship-to-shore crane; they're using mobile harbour cranes or ship's gear, with maybe one truck rotating around, so you can imagine how slow it can get," he explained.