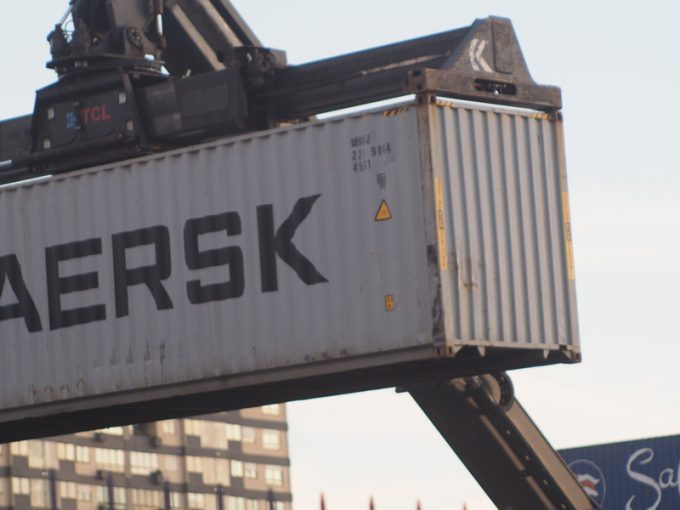 Maersk has now rolled out its  'container protection solution' across 27 countries in Europe and Asia, aiming to simplify long-running disputes over import container damage charges.
The charges vary per country, but in Bangladesh, by paying $10 for the Container Protect Essential product, an importer can enjoy up to $100 in damage repair cost coverage.
"Maersk has introduced the product in consultation with this association to simplify the damage charge dispute resolution," said Kazi Mahmud Imam Bilu, general secretary, Chittagong Customs Agents Association, in a letter to members last week.
On 2 June, Maersk Bangladesh noted, in a letter to Mr Bilu: "Container Protect has been designed for hassle-free container damage settlements."
The solution comes in two variants, and can be purchased according to the needs of an importer.
"It covers all commodities and can be added to your shipment at any time before the release of the delivery order."
Maersk said the importer would not need to wait for damage recovery invoices if the accrued cost was within the coverage, adding: "If the actual damage charge of a certain container exceeds the coverage limit, you will be billed for the remainder amount."
Mr Bilu told The Loadstar that, once a container had been damaged, both the importer and container owner needed to wait for various survey reports unless the situation was agreed amicably.
"We found this solution convenient, compared to the hassle [of the prior system]," he told The Loadstar. He said the solution was new in Bangladesh.
A Maersk spokesperson told The Loadstar the company had introduced the solution in 27 countries, including India, Singapore, China, Thailand and in various European states including Italy, Poland and Portugal.
In India, according to Maersk's website, "container protect essential" is included in any shipment bookings by default, 'for ready protection up to INR30,000' ($385). In Italy, too it is included in shipment bookings by default, providing coverage of up to €200. In Singapore, an essential purchase of the S$20 ($14) solution gives coverage of up to S$150.
However, in Bangladesh, the container protect essential is optional.
"Generally there is very positive feedback from customers. They are appreciating [it] and buying more of this product," said Maersk's spokesperson.