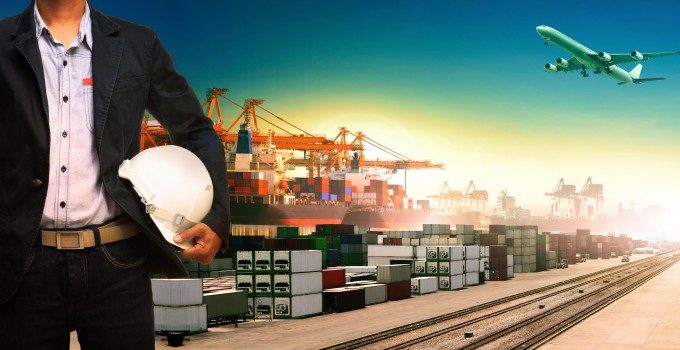 Maersk's decision to halt all bookings from North Europe to Asia could take out as much as 27% of capacity from the eastbound backhaul trade, according to new research published today by French liner consultancy Alphaliner.
It estimated that the world's largest line has that amount of market share on the eastbound leg, and detailed how skipping selective westbound sailings out of Asia in February and March have led to the current eastbound capacity crunch.
"Maersk's current difficulties can be attributed to its incessant focus on maintaining market share and to a failure to assess properly the impact of the cancelled westbound sailings on its eastbound capacity," it said.
The carrier suspended its AE8 service at the end of February, which meant its weekly loading capacity ex-Europe was reduced from 65,000 teu to 58,500 teu – a withdrawal of 10% of its capacity.
Further skipped sailings in March – which occurred sporadically over its AE2, AE6, AE7 and AE9 services – resulted in another 48,500 teu of withdrawn slots over the month, leading to a 20% reduction in monthly capacity.
Alphaliner concluded: "Maersk Line's situation looks severe, as carriers would not normally publicly cease bookings completely even as they seek to clear overbooked positions.
"The move could benefit Maersk's rivals, at least those for which the shortage is not so acute."
Its competitors have certainly taken the opportunity to announce rate increases, given that evidence of a squeeze has been emerging over the last month. Since the beginning of March MSC has issued no less than four separate rate hikes under various guises, amounting to an extra $250 per teu, along with a $300 per teu no-show fee, as reported last week in The Loadstar (although some of these are emergency fuel surcharges, and The Loadstar can see for itself how the price of fuel has increased).
CMA CGM has also announced a strange bundle of weirdly specific new charges, effective April 15: $10 container security fee, $14 Suez Canal surcharge and a $54 Aden Gulf surcharge.
It seems much of the increases are targeted at waste products shippers and their forwarders – the heavier, less valuable cargoes. Sources report that Hanjin and K Line are declining all scrap metal shipments, while China Shipping has announced an April 1 GRI (which The Loadstar assumes is not a joke) for waste paper and plastic shippers of $150 and $200 per teu respectively to China base ports and Hong Kong and south-east Asia.
The current assumption from analysts is that space restrictions will ease over the second quarter as new capacity comes on stream and a new round of market share infighting begins.
"Whatever traction rates increases there has been, it will likely fall away again," Drewry's Neil Dekker tells us. "Carriers being carriers, we believe that the stance they have at the moment will fall away prior to the peak season."