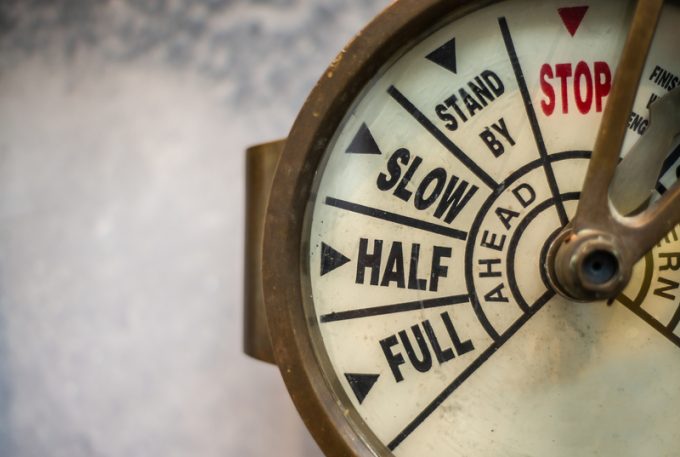 President Emmanuel Macron chose this week's G7 summit to reaffirm France's commitment to slow-steaming as the best tool to tackle climate change.
Mr Macron's statement in Biarritz seemed to catch some observers off-guard, despite the French delegation to the IMO this year calling for slow-steaming to become IMO policy.
"We will engage with shipping companies to reduce speed the speed of merchant ships," he said at the summit's opening.
"It is one of the most effective ways to reduce greenhouse gas emissions globally, and this measure would be a real change."
However, according to Splash 24/7, secretary general of the European Community Shipowners Association Marin Dorsman has already sought to push back Mr Macron's plans.
He said: "The shipping industry is very diversified and mandatory speed reduction might have different, and perhaps unwanted, consequences."
And policy director of the UK Chamber of Shipping Anna Ziou has slammed speed limits as a tool for cutting vessel emissions, claiming it would give a "false impression" of the industry acting.
"To achieve a 50% cut in emissions, the shipping industry needs continued investment in green technologies. Those that would allow ships to conduct their business through a range of low-carbon fuels, such as battery power, hydrogen fuel cells or even wind power," said Ms Ziou.
Carriers have been equally critical of slow-steaming, a spokesperson for Hapag-Lloyd telling The Loadstar additional speed reductions "would not be a good solution".
But reports suggest that Rodolphe Saade, chairman of CMA CGM, has been chosen by Mr Macron to head a new green shipping lobby group.
The carrier has shown enthusiasm for the concept of slow-steaming with the design for two new vessels it has on order pointing to a preference for slow-steaming.
Furthermore, the American Bureau of Shipping (ABS) claims slow-steaming and speed optimisation is the best short-term tool, claiming no truly carbon neutral fuels exist.
"Even if there are regulatory complications, slow-steaming and speed optimisation should be considered as options to comply with the IMO's CO2 reduction targets by 2030," it said. "In the recent commercial environment, where low charter and freight rates were the norm, slow-steaming reduced the overall CO2 output from shipping."
A disastrous rates situation in 2015, saw slow-steaming produce a 30% cut (810m tonnes) in CO2 emissions, compared with 2008.