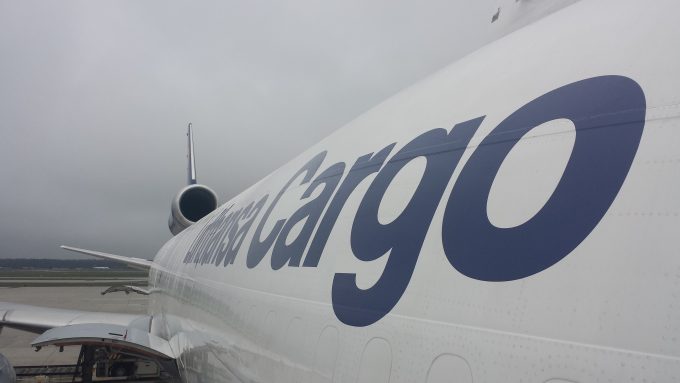 Lufthansa Cargo has had to cut between 3% and 5% of its freighter flights after a temporary agreement with pilots ended.
The carrier said Asian destinations were particularly affected, citing Shanghai, Beijing, Hong Kong, Chengdu, Incheon, Chennai and Tashkent, while there have also been fewer frequencies to Brazil (Sao Paulo and Recife).
"Recently, we had to reschedule individual rotations. There have been no changes concerning the belly loading capacities," explained a spokesperson.
Pilots had agreed that, during the pandemic, they would operate for longer than the periods designated in their contracts, but the agreement was temporary.
The spokesperson explained; "Since the beginning of the pandemic, Lufthansa Cargo has succeeded in maintaining worldwide connections, even in high-incidence areas. This has only been possible thanks to the enormous flexibility and above-average commitment of all our employees.
"To this end, existing agreements and entitlements were also suspended on a voluntary basis. We are extremely grateful to all the professional groups in the company for their enormous commitment since the beginning of the pandemic. This has made a major contribution to securing global supply.
"We are engaged in a constructive exchange with the company co-determination bodies in order to again achieve such flexibility for the future in the interests of our customers."
The cuts come as Lufthansa Cargo ups its 777F capacity, with two new aircraft scheduled to join the fleet in September and October.
The carrier also confirmed that it would be marketing the bellies of long-haul leisure carrier Eurowings Discover, which will fly to Africa and the Caribbean, initially.