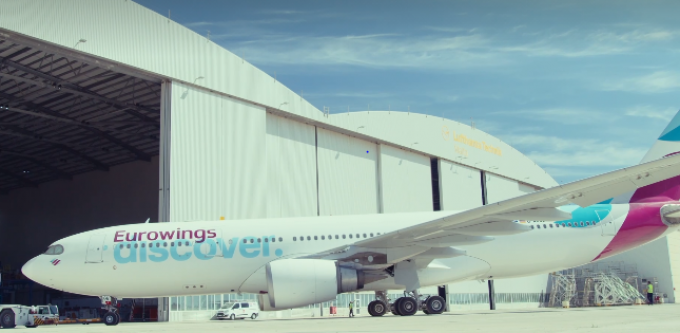 Lufthansa Cargo is significantly expanding its network into new areas as it looks to adapt quickly to new opportunities.
Yesterday, the carrier announced it was in the process of converting two A321s to freighters for intra-European operations, in a bid to capture more of the e-commerce market.
And, LC told The Loadstar, it was also expanding its long-haul leisure cargo network from the end of this month.
Customers for the A321 freighters are expected to include forwarders, integrators and postal operators, as well as etailers, said Ashwin Bhat, chief commercial officer.
"The express market is booming; e-commerce is growing at double digits, 20% or 30%. And there is less capacity in the market, so we saw an opening. It's a new area, and we are talking to the whole segment, not just etailers."
He added: "It's about speed, and inter-connections. It will increase the speed of connections within Europe. You can truck to Spain in 24 hours, but an air product will connect you in two or three hours."
Lufthansa Group has various subsidiaries, such as Heyworld, its cross-border e-commerce platform and time:matters, an express company, that would benefit from the capacity, explained Mr Bhat.
"They all have different skills and knowledge, and the aircraft will help these businesses."
Existing belly capacity has not been sufficient for this growing market, he said.
"It's only lower deck, and it runs on passenger schedules. This is a tailor-made solution for the type of businesses that will need it. E-commerce is all about very fast connections, and how speedily you can do it. And that's what we want to do. Of course, we'll use bellies as well."
The flights will be operated by Lufthansa CityLine, which has A321 pilots, while the conversion process will see maindeck cargo doors fitted. The aircraft will have a payload of 28 tonnes.
The destinations have not yet been decided – the carrier is developing ideas with potential customers for its launch at the end of the year.
But it's not just the express and e-commerce business driving Luthansa Cargo to widen its business. It will shortly announce it will be marketing the capacity on the group's new carrier, Eurowings Discover, a long-haul leisure airline due to launch at the end of this month.
Its former incarnation, Eurowings, was downsized last year and, in February, Lufthansa said it would take over most its routes out of Munich, which are now shorthaul and also marketed by Lufthansa Cargo. Eurowings Discover will take over the long-haul destinations, which look set to include Mombasa, Zanzibar, Las Vegas, Mauritius, Punta Cana (Dominican Republic), Windhoek and Montego Bay, among others.
Eurowings Discover will fly with some seven A330s out of Frankfurt, and it will also operate three A320s on short and medium-haul routes from November. The fleet is expected to grow to 11 A330s and 10 A320s next year.
"Going into the 'new normal' means you have to be open to opportunities. They are niche destinations, driven by passengers, but there is a mix of cargo," said Mr Bhat, citing perishables and spices in Zanzibar, for instance.
"Things are changing, and that's the strategy. There is changing consumer behaviour, and [the passenger division] understands the value of cargo to routes.
"It also keeps us connected to customers in all segments – it's all about the market and network relevance. And you need to react speedily and be agile to keep your relevance. What was good in May last year is not what was good in May this year.
"You have to be close to the market to see the dynamics. It's very ambiguous at the moment – there is still a lack of capacity. But you have to ride the wave."