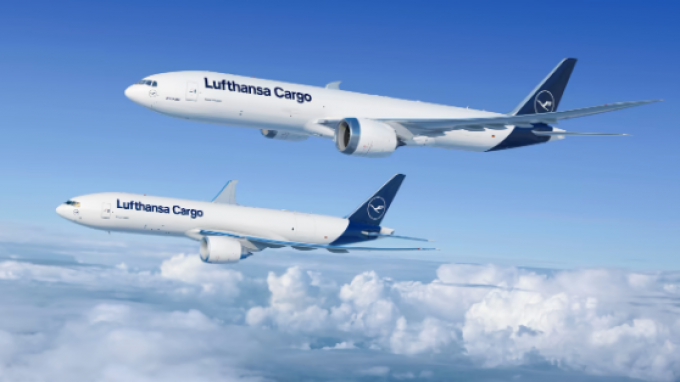 Lufthansa Cargo is celebrating its third consecutive year of record results, but warned of "shadows on the horizon".
Revenue in 2022 rose 22%, to €4.6bn ($4.88bn), while adjusted ebit was €1.6bn, up from €1.5bn. Sales measured in freight ton km stayed flat, at 7.2bn, while capacity increased 17% and utilisation fell 9.9 percentage points.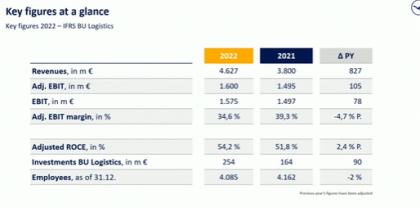 "This is the third time in a row I've stood here and announced record results," said CEO Dorothea von Boxberg in a media call. "That's obviously very nice. And we are looking to see how big a contribution we can make to the group this year."
True to Lufthansa's normal style, yields have been good, she said, adding: "Yields have grown in a remarkable way and above market rates."
However, she warned that the outlook was less rosy.
She pointed to Seabury's 2023 air cargo forecast of -0.4% growth, although the PMI just hit a 10-year high of 52.6. But global air trade demand declined 16% in December, year on year, and new export orders have been at the same levels since October.
"Demand has shrunk while capacity has grown," said Ms von Boxberg, adding that the market, in which shippers were lured to airfreight by poor seafreight reliability, had "gone back to where it was".
She pointed out however that while belly capacity had risen, freighter capacity in the market had, in fact, fallen, following the exit of AirBridgeCargo. And, she explained: "Flying around Russian airspace has also cost us a lot of capacity in terms of freighters, the equivalent of about 1.6 freighters.
"And there has been a more than 50% increase in belly capacity, but it is still less than in 2019."
But she was optimistic that there isn't much capacity coming into the market this year.
"We've seen overcapacity so often, it creates volatility. But I don't see a huge amount of extra capacity coming in on the freighter side. The A350 programme doesn't start till 2027 [Note: Airbus says it's 2025], so it's only 777s now. And there are lots of old long-haul freighters in the market. Of 600 freighters in the market, 200 are 777s, and the others are more costly. If yields decline, those aircraft will go out of the market, which will have a stabilising effect [on rates]".
Lufthansa itself has ordered ten 777Fs, which Ms von Boxberg explained was a Boeing-led choice.
"The 777 just makes more sense for us. When you have a small fleet it's not attractive to operate several aircraft types."
She added the carrier was unlikely to add more orders. "Our current orders will make us grow in line with the market," she said.