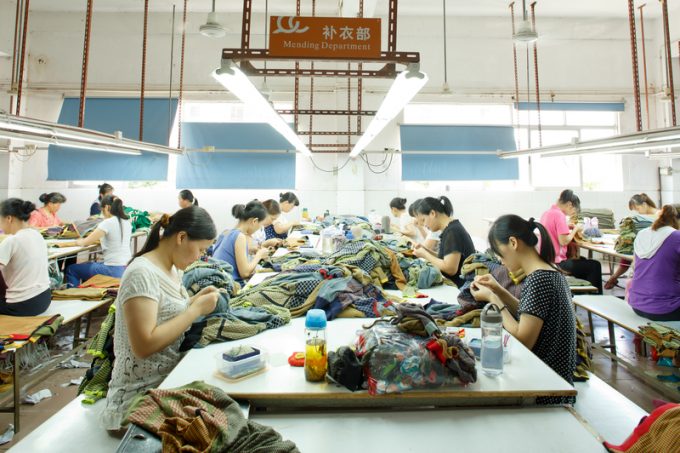 The sourcing shake-up sparked by the US-China trade war means logistics service providers could become the "heroes" of the apparel industry.
According to Jane Singer, managing director of apparel intelligence firm Inside Fashion, the major impact on China from the US tariffs has not been a shift in production, but the growing risk of worldwide political instability and the need to diversify supply chains.
"We can clearly see the movement out of China has not been just because of the recent tariffs," she told delegates at the TPM Asia conference in Shenzhen today.
"There's been what we call a migration, or a slow leak, out of China for many years because of rising costs. Tariffs are part of those costs and they've been an impetus, but it's more because people realise there's a lot more political risk, not just in China, but everywhere in the world. And as such, it's important to be diversified."
Apparel supply chain diversification is not an easy task, however, given China's dominance.
For example, Ms Singer explained, after China joined the WTO vertical production became possible, due to the manufacturing clusters that developed there, including the sewing side of the industry and the mills to produce fabric.
"Sewing can very easily move, but mills are a long-term capital investment and, unfortunately, you can move sewing out of China but you still have to order most of your fabric, trims and packaging from there," she said.
"This has created a logistical conundrum for an industry in which the supply chain needs to be very fast and very agile.
"Strategic sourcing means looking at tariffs as one part of the cost. Speed and agility and the ability to carry smaller inventory, which you have in China, is also a cost, and it's a saving if you can place your orders very late and have them delivered quickly. So that's another reason why, even with tariffs, people will not be so quick to move into other countries, regardless of how cheap they are."
There's also a lack of capacity elsewhere to accomodate any large-scale shift in Chinese production in the short term, added Ms Singer, although, despite the challenges, the industry was "making a very big effort" to develop alternative sourcing locations.
For example, she said, Vietnam had become very important for apparel, but was getting expensive; Bangladesh is key for Europe because of its free trade agreement with the EU, but there wasn't much capacity for US suppliers to move into.
"India is getting more attention and Pakistan is a rising star; Indonesia has the workforce and there's interesting developments in terms of joint-ventures to specifically try and develop the apparel industry there."
Greater diversification of the supply chain will mean the need for much more logistics support, and therefore the industry was much more open to using 3PLs, noted Ms Singer.
"Before, people were definitely not interested, but now they're desperate; they need help. If you can come up with a solution that helps them and that's easy to implement without being terribly expensive you're going to have a more receptive audience.
Speed is a top priority – logistics is now a key aspect of a garment brand's business and apparel brands are also looking at logistics to more strategically manage their inventory.
"In the garment industry, this is particularly tough as there's no downtime. So logistics needs to find ways to support shorter lead times, but without raising costs. Logistics providers can be the heroes here – there's big opportunities for them," said Mr Singer.