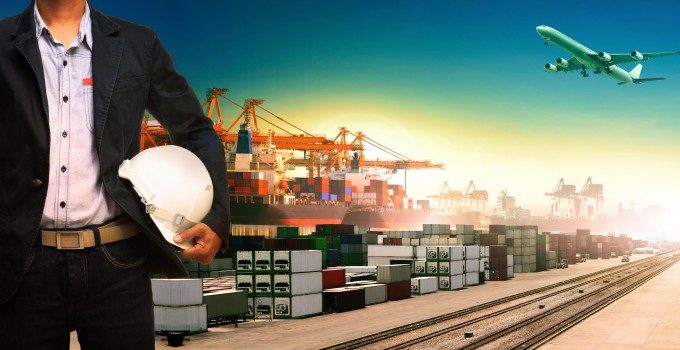 Questions are being raised on company valuations in the industry after two large merger and acquisition (M&A) deals were announced last week.
In both Japan Post's $5.1bn takeover of Australia's Toll Group and Kintetsu World Express's $1.2bn purchase of APL Logistics from its Singapore parent NOL, the price-to-earnings multiple suddenly jumped around 50% in the space of a week.
This left some to ask whether the industry had entered a new era of valuations.
Both deals saw a price-to-earnings multiple of 15, compared with a recent industry average of a just under 10 times – which begs the obvious question: have logistics companies suddenly become more valuable, or are the two Japanese firms paying over the odds?
One observer suggested that the seemingly high prices attached to Toll and APL Logistics might actually mask other factors that are structured in the deals – such as the terms of transitional services agreements (TSAs), whereby the sellers continue provide infrastructure support such as accounting, IT, and HR after the transaction closes.
TSAs are common in situations where the buyer does not have the management or systems in place to absorb the acquisition, and are highly likely to have been arranged in both deals, given the huge difference in culture which will continue to exist for some time and the protracted integration process that is expected to come with both companies being subsumed into their new Japanese parents.
"My strong suspicion is that the sellers in these cases have got themselves some very favourable transitional services agreements," said the source.
However, he also added that last week's news could also indicated that major M&A activity in the international logistics sector could be on the cusp of ceasing, following last week's developments.
"The Japanese are long-term thinkers; it is very common for them to be working to 25-year plans, but it is also the case that the driving force in Japanese companies looking abroad is that there is just no growth in the domestic economy, and nor has there been for a number of years
"Frankly it is one of the most boring economies around and they have to look abroad for growth.
"However, the Japanese haven't traditionally been the snappiest of buyers; in more than one market I have seen them buy at the absolute peak in terms of valuations, it's almost as it they a contra-indicator – when they start buying it is a sign that the best deals have already gone," he said.
That assertion has been given some credence by recent research into logistics executives' current attitudes to M&A activity.
Robert Lieb, professor of supply chain management at Northeastern University in Boston, has conducted an annual survey of senior executives at the world's leading 3PLs for the past 20 years, taking their pulse on a number of issues.
Unlike almost every other year, when executives would predict a growth in M&A activity, he said this year's survey was characterised by the opposite.
"Whereas in previous years, business leaders have almost always predicted significant M&A activity, either at their company or in the industry, this year everybody was predicting that it wouldn't take place," he said. He added that the research pointed to three key factors.
"Firstly, the executives said they weren't convinced that M&A made sense anymore – based on past experience they said they simply didn't believe that they got enough "bang for their buck"; secondly, they said that the integration process post-acquisition was 'a nightmare'; and thirdly, it was becoming increasingly difficult to find attractive acquisition partners, and those that are for sale are generally overpriced.
"Also, a lot of the major companies believe that they now have the scale they need and don't believe that further M&A activity will really help them," he said.
Meanwhile, new research from Airline Cargo Management magazine, due to published next month, showed that fewer executives in the air cargo sector believe that more future growth will come from acquisitions in 2015 than ever before – the same survey in 2013 found that 7% respondents believed growth would come from acquisitions, while this year just 1% believed that.
Rumours continue to circulate the industry of a variety of well-established companies that are up for sale or already into negotiations; establishing how well founded those murmurs are is increasingly difficult.