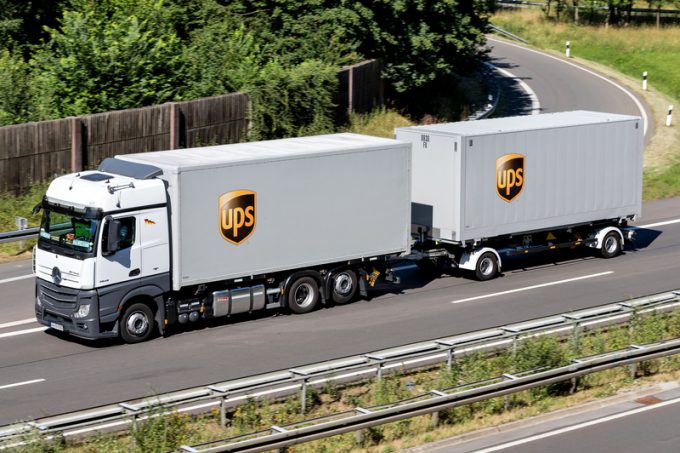 Software as a service (SaaS) has been steadily gaining ground over the past couple of years, and now UPS is aiming to tap into new revenue streams by combining its standalone digital offerings into a 'logistics as a service' (LaaS) package.
The move brings together the integrator's 3PL arm, Coyote Logistics, same-day delivery provider Roadie, the Delivery Solutions platform and financial services provider UPS Capital.
In addition, UPS will bring in its partnership with CommerceHub, aimed at building delivery density.
CEO Carol Tomé revealed the plan in an earnings call announcing the integrator's third-quarter results, in late October.
She described it as "a key plank" in the company's strategic shift from the "better not bigger" approach of the past year to "better and bolder".
Ms Tomé said: "Bolder is about moving faster to grow in our targeted market segment. It's also about combining digital solutions with our global integrated network to create more value for our customers and new revenue opportunities."
The UPS LaaS concept is being built around five strategic pillars: delivery density; end-to-end visibility; financial solutions; robust reverse logistics; and advanced capabilities that help clients optimise their supply chain.
"When we combine logistics-as-a-service with our integrated physical network, we believe we will be unstoppable," added Ms Tomé.
UPS has wasted no time moving into its new venture. This quarter it is starting a pilot programme for more convenient returns with Overstock.com, an internet retailer that primarily sells furniture. The programme picks up furniture returns from customers' homes without requiring them to re-package the items and is one of several pilots for LaaS offerings UPS is launching.
"The LaaS venture is already gaining traction. This could be huge for them," said John Haber, chief strategy officer of Transportation Insights, adding that Roadie had garnered UPS a lot of customers for same-day delivery solutions.
He added that one benefit of the digital solutions is that they generated new business without having to deploy sales staff.
Primarily, the LaaS venture is targeting small and mid-sized businesses, which offer higher profit margins than large shippers, he said.
Ms Tomé added: "It's one of the segments where we see significant growth, now making up nearly 30 % of our business. We will continue to lean into that customer segment, which is actually growing."
Brian Glick, CEO of Chain.io, a cloud-based supply chain integration platform, agrees the LaaS strategy hits an opening in the market.
"What Carol [Tomé] described is well aligned with what SMBs need, which is a company that makes it all work without having to have internal logistics staff to direct the service providers.  It appears to bring the promise of 4PL to the masses in a similar way to what Flexport promises on the international side," he said.
"This announcement focuses on the distribution side of the supply chain and it will be interesting to see if UPS SCS brings a similar model to bear for the sourcing side. If they can combine the two and help SMBs manage the whole supply chain from sourcing through delivery, then they'll have something we've all been chasing for decades, which is a turnkey supply chain function as a service," he added.