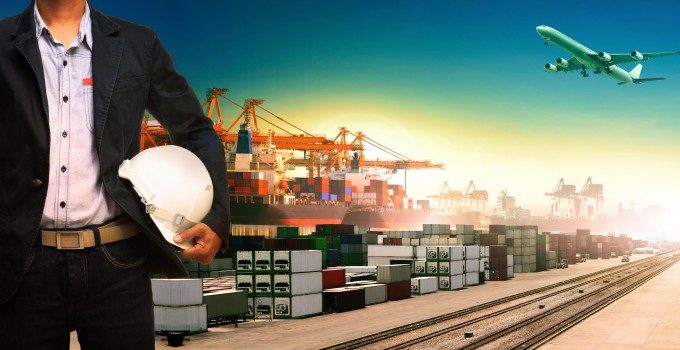 A growing network of delivery lockers across the UK is being touted as one way that logistics operators can keep pace with the explosive growth of e-commerce.
Ian Caminsky, the recently appointed UK chief executive of Polish courier and e-commerce fulfilment company InPost, told The Loadstar that delivery lockers – where deliveries of e-commerce goods can be made or consumers can place goods to be returned – would reduce the large number of delivery failures to consumers' homes as well as offering carriers opportunities to consolidate delivery runs.
He said that locker networks would add another menu option of e-commerce fulfilment, alongside home deliveries and click and collect services.
According to the Internet Marketing and Retails Group (IMRG), the UK's main e-commerce trade body, around 50% of households are unattended during working hours and 25% of delivery house calls receive no answer, and around another 50% of households do not have a safe place for deliveries to be left when there is no one at home.
"Lockers are not going to replace home deliveries, it is about creating convenience for consumers – we know that home deliveries are not always convenient for consumers, while click and collect services also have their problems; mostly they take place in stores which are not purpose-built to accommodate them," said Mr Caminsky.
The company currently has around 1,000 locations around the UK, each holding an average of 50 lockers that come in three sizes for different package sizes, with the largest "about the size of a microwave oven".
With e-commerce sales continuing to rise rapidly, and the peak shopping season about to begin, retailers are understandably nervous about whether their logistics providers can deliver their sales. Last Christmas delivery Yodel infamously had to suspend new deliveries while it caught up with an unexpected backlog.
"The locker system allows carriers to 100%-guarantee deliveries because the lockers are automated – there is a QR reader that the driver flashes at the machine and locker opens in 10 seconds, and it is 100% consistent.
"The system also offers considerable savings for carriers, because they can look to consolidate what might have been five-to-ten deliveries at different home addresses at one locker location.
"Equally, it offers greater convenience for end consumers because they are able to collect the goods using the QR reader at a time when it most suits them, rather than this common situation of waiting around at home for the delivery to arrive," Mr Caminsky said.
And the creation of another delivery option could allow carriers and retailers to create a menu of different delivery prices, with home delivery becoming a premium service, while "delivering to lockers presents an opportunity to say that if we use this channel there is a more competitive shipping price because it's simply more cost efficient".
The InPost lockers are typically sited in areas which are well lit and where there are lots of people – such as supermarkets and petrol stations – and the company is planning to install units at another 300 locations "over the next two-to-three months", with another 500 by the end of 2016.
Additionally, he argues that the locker system represents a solution for retailers grappling with large volumes of customer returns, which have historically been directed back into stores.
"We all know that putting e-commerce returns into stores is not the right way to go about it; but with carriers able to pick up returns at the lockers, they can be delivered next day back into the returns centre.
"I really believe that this year and the next will be a watershed year for automated lockers," he added.