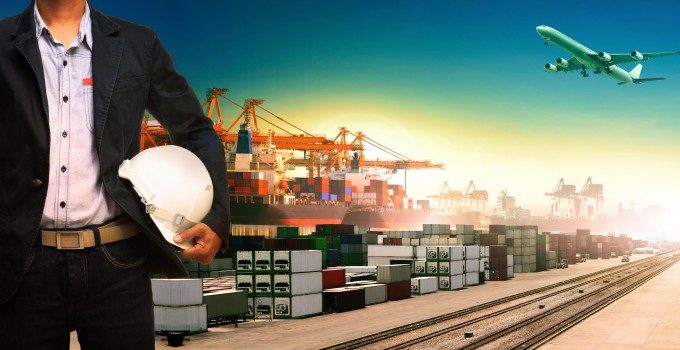 Global male grooming brand Gillette has claimed Singapore's fastest e-commerce delivery record.
Delivering 200 razors in one hour and 45 minutes after a sales window of two minutes and 11 seconds, it goes into the Singapore Book of Records as the "Fastest E-Commerce Redemption and Delivery of 200 products".
The record attempt was assisted by last-mile delivery service Ninja Logistics, founded in 2014 and operating under the brand Ninja Van.
With the boom in e-commerce across Asia, Singapore-based Ninja Van is capitalising on a growing demand for same-day deliveries while challenging traditional logistics and supply chain models.
According to co-founder and chief executive Lai Chang Wen, its proprietary technology allows them to keep costs as low as possible by optimising routes for a single journey.
"Our API-centric [Application Programming Interface] application is built to compute capacity checks and optimize vehicle routes. Each order has its own pickup and delivery waypoints, allowing us to group multiple waypoints in the same vicinity to a single route," he told The Loadstar.
Asia-Pacific now accounts for 35% of the global B2C e-commerce market, with a total value of over US$1.5trn. And as consumer retail spending online rose in Asia, there has been a proliferation of logistics and last-mile delivery start-ups across the region.
Indeed, although entrepreneurship and tech start-ups are now commonplace in hot-spots such as Singapore, Hong Kong and Shanghai – and across multiple industries – the e-commerce logistics sector seems to be an especially strong growth market for mobile and cloud technology applications and the start-ups pioneering them.
Founded in July 2013, Hong Kong startup GoGoVan led the way with its Uber-like app for vans, which matches freelance drivers with businesses or individuals in need of transport. GoGoVan is now valued at US$300m and has a presence in 15 cities across five countries.
Meanwhile, newcomers Easy Ship and Beequick are looking to make their mark. Hong Kong's Easy Ship offers solutions to streamline the fragmented and unstructured cross-border e-commerce logistics sector by providing a single end-to-end solution for pick-up, packing, labelling, shipping, and tracking.
"Our main targets are online traders, selling on Ebay, Amazon, Alibaba, that every day receive orders from all over the world, and want to save time and money outsourcing the shipping and handling," Easy Ship co-founder Tommaso Tamburnotti told Tech in Asia.
Beijing based Beequick specialises in one-hour-or-less grocery deliveries. Founded in May last year and now said to be worth US$200m, it utilises local convenience stores to find the nearest vendor with a customer's order, delivering 10,000 daily orders across five major Chinese cities.
Tony Zhang, founder and ceo, said rather than challenging traditional logistics companies Beequick worked closely with suppliers to create new supply chain efficiencies.
Clearly speed of delivery in e-commerce is a critical component for merchants. Ninja Van chief executive Lai Chang Wen explained how his company found a gap in the market that traditional last-mile logistics models have struggled to fill.
"We built a hybrid network that combines traditional hub and spoke with a localised fleet. Vehicles are resupplied with same-day parcels, thus enabling same-day deliveries in a most cost-efficient manner," Mr Lai said.
The next challenge could be conquering South-east Asia's flourishing but less logistically developed markets. For example, although Ninja Van plans to expand into Malaysia (and eventually Indonesia) Mr Lai is well aware of the challenges, compared with operating in a city state like Singapore.
"Being a larger country, delivery points are spread further, impeding delivery efficiency. As vehicle routing plays an important part in our operation, we have to adapt the system to its geography."