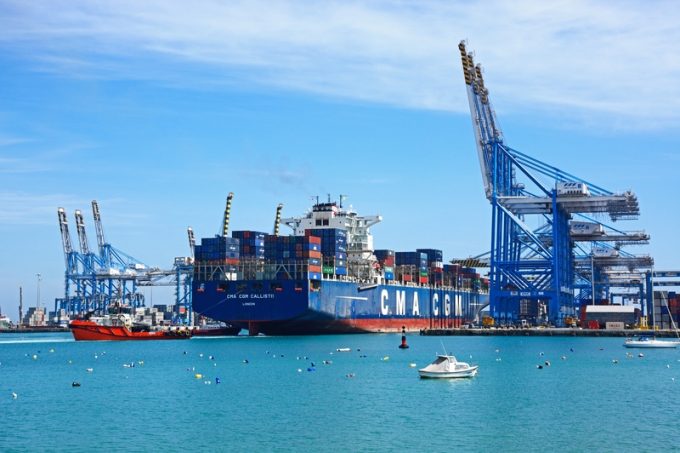 Further evidence that Asia-North Europe shippers now have fewer booking options and must live with longer transit times than ever before came from new Alphaliner analysis today.
Notwithstanding myriad complaints from shippers relating to poor schedule reliability, blanked sailings and increased transhipment, the consultant's data would appear to dispute yesterday's assertion by the World Shipping Council that its members were offering "better efficiencies, greater port connectivity and higher service levels".
According to Alphaliner research, in the past 10 years the number of weekly services on the route has fallen from 35 strings to 19, as the average size of the ships deployed has more than doubled in size, from 7,200 teu to 15,800 teu.
From the end of this month, the three alliances will carry out major network changes as they slow their ships further to allow for the introduction of more newbuild ULCVs, as well as to mitigate the higher cost of fuel under the forthcoming IMO 2020 regulations.
Alphaliner said that, due to the wider use of slow-steaming and the extended time necessary in ports to facilitate increased container exchanges per call, the average round trip for a vessel on the service had grown from 8.7 weeks to an astonishing high of 11.3 weeks.
This month, 2M carriers Maersk Line and MSC will start to extend the duration of two of their six loops, the AE5/Albatross and the AE10/Silk services, to 91 days, or 13 weeks, the longest on the tradelane, which Alphaliner notes includes planned diversions for taking bunkers at the Russian Baltic port of Kaliningrad, adding over four days.
When the respective carriers announced their network changes in December, Maersk said its decision would mean "slightly prolonged transit times", but it was deemed necessary "to meet our customers' increasing need for reliable cargo delivery".
MSC, however, said there was a requirement for "longer time buffers in the schedule" and, attributing the blame for previous schedule unreliability firmly on congestion at ports, added: "We can only assume that container terminal congestion at the main ports will continue to worsen."
Alphaliner noted that both THE Alliance, on its FE5 loop, and the standalone HMM AEX services will also see extended transit times.
However, the Ocean Alliance appears to be bucking this trend.
Not only is the VSA grouping of CMA CGM (including APL), COSCO (including OOCL) and Evergreen adding a seventh NEU7 loop from April, but its NEU3 string will be cut from 11 to 10 weeks, as part of its network reshuffle.
Altogether, the Ocean Alliance upgrades will see Asia-North Europe capacity up 22%, Alphaliner said, adding that THE Alliance will see a 5% increase in capacity, while the 2M will shrink its capacity offering by 5%, "due to the deployment of smaller vessels on three of its existing loops".
The overall impact on supply and demand is likely to further depress rate levels that have recently weakened, Alphaliner said.
"Spot freight rates on the Asia-North Europe route have fallen by 28% since the start of the year, erasing the rate gains that carriers obtained in January.
"The planned addition of capacity on this route in April could put freight rates under further pressure, with capacity utilisation on the Asia-Europe route failing to recover from the dip in February following the Chinese New Year holiday."