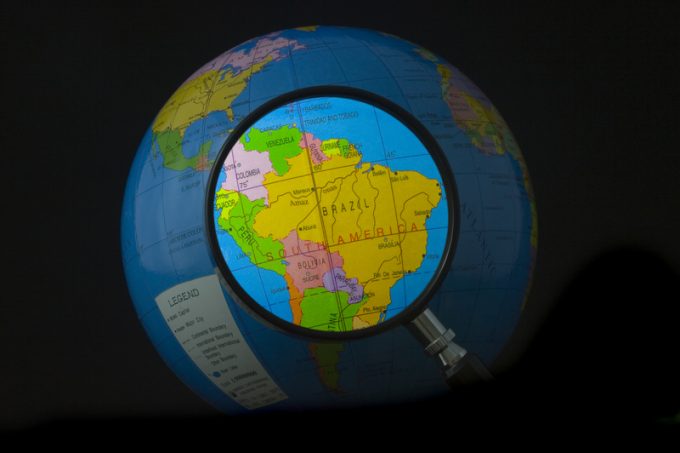 After several years in the doldrums, logistics providers are ramping up operations in Latin America as trade is beginning to improve.
However, trade imbalance – and the resultant capacity issues – remain a serious challenge for shippers.
"Brazil is showing signs of improvement," said Emilio Gonazlez, CEO of  the Miami-Dade Aviation Department, at Air & Sea Cargo Americas last week.
"Miami has suffered because of the Brazil situation."
On the air side, Boeing pointed out that growth had been negative in South America since 2014, but had now reached positive levels, and American Airlines Cargo's Lorena Sandoval, managing director Florida, Caribbean and Latin America, agreed.
"2017 has been very interesting for Latin American trade," she told The Loadstar. "It has been improving since 2016.
"The Brazilian economy is picking up and we think in 2018, slowly but surely, it will continue to grow.
"It's a strong market out of Latin America. It's a little bit challenging for us because of the capacity restraints, but next year we are changing the size of the aircraft and switching some routes. We may have limited capacity, but we do have a network.
"We are also looking at new products," she added. "We are trying to help develop the avocado market from Mexico to Asia."
However, despite the pick-up in Latin trade, there are several challenges in the region. Potentially the biggest concern is lack of capacity and the imbalance between the northbound and southbound trades.
The perishables industry said it was struggling with low margins and the high price of air freight, which it had to pay both ways. It now must consider sea freight.
"We fly flowers six days a week," explained Christine Boldt, executive vice president of the Association of Floral Importers of Florida. "There were three days of no flights after the hurricane, and when airlines started again, there weren't as many flights.
"It has put the industry in a predicament. We had to get charters, but that's not a long-term answer, as you have to pay both ways and we only have northbound cargo.
"The flower industry is still suffering from not enough lift. So we are starting to think of other options.
"About 91% of the flowers for the US come through Miami. But we have never thought about southbound cargo, so we will have to look at that with our airline partners.
"Now we are looking at sea freight, which we have never considered before. There has to be some relief – either find a southbound option to get lift, or shift to the sea.
"But a shift to sea will change the entire way we do business. So if anyone has southbound cargo by air, we are in."
The flower trade was finding it particularly hard, she added, as profits are the lowest in the perishables market, with the consumer price fairly rigid.
"The consumer won't pay more," added Ms Boldt. "The majority of stems go to supermarkets, and the prices don't change as they are worked out a year before. All costs have gone up, and profit margins have gone down. The price of roses is more or less the same as it was 15 years ago."
Instead of jumping in to lend a hand on southbound solutions, Rodrigo De Narvaez, business development director for 21 Air, told The Loadstar that flows were challenging.
"There is no southbound cargo – there is a big imbalance. You can fill up with perishables and dry cargo in Colombia, Peru, Ecuador, Guatemala, Honduras and Salvador on a daily basis. There is a natural market northbound – Gringos eat a lot. And the currency works very well and generates a positive flow to the US."
AA Cargo also said southbound was problematic, but it has been carrying technology products, said Ms Sandoval, while ecommerce was growing too.
On the sea freight side, Juan Carlos Serna, VP global product development for CEVA, said capacity was starting to grow.
"Capacity is growing on major tradelanes, but there is market pressure on southbound, which is impacting supply chains. Shipping lines are much more disciplined now and have changed routes and networks."
Other challenges include concerns that trade could be impacted by major elections due to take place next year in Brazil, Colombia, Venezuela and Mexico.
"It's a concern," said Romaine Seguin, president Americas for UPS. "It could stop trade."
Ms Sandoval agreed: "Elections can impact any industry and you need to be very sensitive. In our case, imports and exports can be impacted."
Ms Seguin also noted that Latin America had failed to embrace technology, in particular in Customs.
"Latin America is not automated. Automation is consistent, secure and transparent, with no room for human error. But south of Miami, all the processes are manual.
"Four to eight times more is spent on Customs processes in Latin America than anywhere else in the world."
CEO of SeaLand Craig Mygatt added: "Colombia can hold containers for weeks if there's a slight change in the manifest."