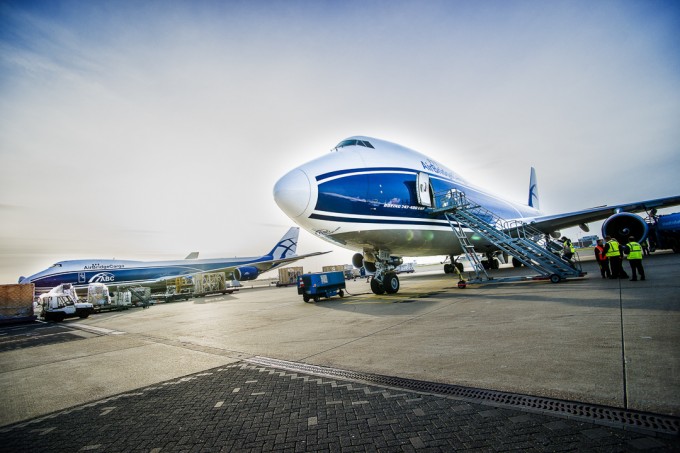 Latin America is the final frontier for fast-growing AirBridgeCargo (ABC), which last week launched a Mexico service.
And the carrier is planning more South American network developments as it awaits two aircraft deliveries this year.
AirBridge launched the Mexico service through a partnership with freighter operator AeroUnion, which connects into ABC's network via LAX, providing services from Guadalajara and Monterey.
"We will pursue Latin America – but possibly in different ways," said Hendrik Falk, ABC's vice president North and South America.
"We will go online through partnerships and we foresee the region becoming a strong market by October, when the perishables season starts.
"As we look further south, Quito is a strong market. We flew nine charters for flowers for Valentines and Women's day from Quito via AMS to MOW. It was really well-received by the market.
"Last year we did a handful of flights, but this year it was better, despite the Russian import market having declined.
"We'd like to establish a permanent and stable position in Ecuador. It's not a strong import market, so we'd have to come up with a routing with another import market and then go to Quito. We are exploring it."
The carrier is hiring a business development manager to analyse the market and ensure the right infrastructure is in place for new routes.
"Latin America is our last frontier," added Mr Falk.
ABC is not the only freighter operator eyeing new routes in Latin America, despite the region's economic woes. Canada's KF Aerospace has just started thrice-weekly flights to Miami-Caracas-Lima-Bogota with a DC-10F.
And Air Canada and Cargojet announced a commercial agreement to operate between Toronto, Bogota and Lima, via Atlanta. It also plans a Toronto-Mexico City service via Dallas/Fort Worth.
But ABC remains sanguine.
"Our global network expansion will create more connectivity between origin and destination," said Mr Falk. "And we will be more of a network carrier than in the past.
"We are moving a significant amount of cargo to Singapore from the US via Moscow. We were surprised – it's not just transpac traffic. If the timings are right, it is as good as a transpac service.
"Europe is really important for us. All our flights except two transit Europe, so we have been reliant on EU cargo, but we now have a broader offering. We are still dependent on EU traffic flows but now we have become more interesting to customers."
CargoLogicAir (CLA), a UK freighter operator for which ABC sells and markets capacity, is expected to take one more aircraft this year. The new carrier started a route to Beirut out of Stansted, via Amsterdam earlier this week, and hopes to extend the service to two flights a week.
Mr Falk told The Loadstar that CLA's initial flights to Johannesburg had been very successful so far, particularly for traffic from the US.
"We are selling fantastically on that service. The yield to Johannesburg is significantly higher than some other routes. On CLA's Beirut service, we see there is ad hoc potential from the Americas, but not strong regular business. There will be some expansion, but it won't be as dramatic as Johannesburg."
He added that CLA and ABC were eyeing routes elsewhere, with CLA recently applying for US traffic rights.
"We have a number of ideas in terms of enhancing the network and global reach. Transatlantic and Africa are possibilities. Perhaps a couple of new points in Asia, or increased frequencies to existing destinations. Cambodia is on the review list."
But despite this week's call for a long-haul freighter operator in India, Mr Falk said the country was "not on the radar – it can be volatile from a yield/price perspective".
He added: "We take a very customer-driven view: we ask them if there is sufficient demand for additional capacity; we look at whether we can operate sustainably in and out; and how to work into networks; can we combine with another station?"
Growth at ABC, which this week was awarded a Cargo iQ (formerly Cargo 2000) certificate, has been impressive in the past year. While the carrier doesn't release financial information, it speaks loudly of its volumes.
ABC grew 35% in March, year-on-year, reflecting the extra capacity it took on last year. North America to Europe enjoyed a heady 58% growth in March, which included the additional flower charters. North America to Russia grew 11%.
"We are strong in Russia. Our market share, according to Seabury data, is 59% for two months this year and 46% for the whole last year. It's a small share of our overall business, and is shrinking as a proportion, as there is a finite amount of cargo and we have a developing network," explained Mr Falk.