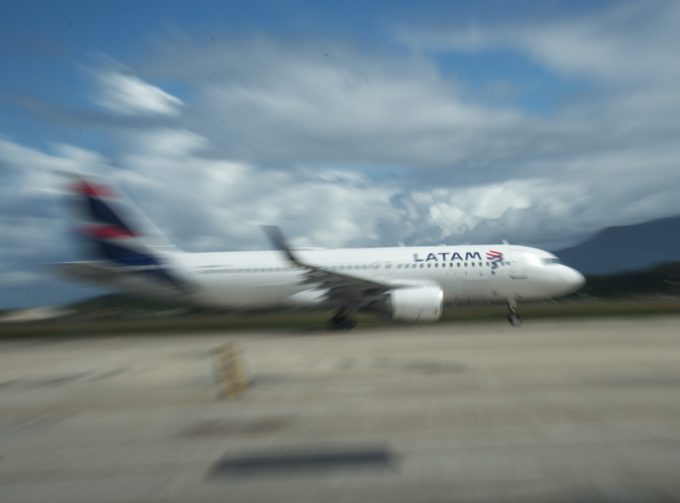 Despite strong freight demand in Latin America, LATAM Airlines Argentina today announced it would end cargo and passenger operations, indefinitely.
The LATAM subsidiary said it was "a result of current market conditions, exacerbated by the impact of the Covid-19 pandemic and the difficulty of building structural agreements with local industry actors, which has made it impossible to foresee a viable and sustainable long-term project".
Roberto Alvo, chief executive, said: "This is regrettable but inevitable news. Today, LATAM must focus on transforming the group to adapt to post-Covid-19 aviation."
The carrier will cease flights to and from 12 domestic destinations, while cargo routes and international destinations in the US, Brazil, Chile and Peru will continue to be served by other LATAM carriers once travel restrictions are lifted.
Rival airlines, however, are finding opportunities in South America, including Air Canada, switching focus as demand for PPE carriage from Asia to North America wanes.
"We're seeing strong demand to the Caribbean and Latin America," said Vito Cerone, director of cargo marketing & sales, Americas. "We've upped our A330 passenger-freighter flights. We put these aircraft into Europe and South America," he added.
He says flows between Latin America and Europe as well as Latin America-Asia are going strong.
A couple of weeks ago, Air Canada announced the expansion of its cargo flights to include twice-weekly scheduled services to Lima and Bogota. In addition, the airline continues to run charter flights to various points in Latin America, including Buenos Aires, Santiago and Quito.
"We're working with one customer for seven flights to Santiago," Mr Cerone said.
Meanwhile, the airline's passenger division is charting its return to the region. It was the first carrier to announce the planned resumption of service to Colombia, which will see 787-800s fly three times a week between Toronto and Bogota, starting in the first week of September. The same month will usher in the resumption of the airline's passenger flights to Buenos Aires and Santiago.
Air France KLM Martinair is also moving to step up its presence in Latin America. Last week, the carrier group announced the opening of several routes, including Paris-Panama and Amsterdam-Quito, and boosted frequencies to destinations including Sao Paulo and Bogota.
Last month, Emirates started weekly cargo flights to Sao Paulo with 777-300ER passenger aircraft, supplemented with multiple charters to Brazil's largest airfreight gateway.
Kurt Schosinsky, managing director of Avianca Cargo, noted that last year international airlines poured into South America as the decline in the region was less pronounced than in the major tradelanes involving Asia, North America and Europe.
The 2008 financial crisis prompted airlines to target Latin America, which remained comparatively strong. This time they are drawn by the dearth of capacity.
Travel bans have been stricter in the region than elsewhere, grounding 93% of regular flights. Argentina and Colombia banned all international flights until 31 August, and a number of others have grounded all flights and extended those bans several times. Moreover, in response to the rapid rise in Covid-19 infections in Brazil, the US banned all international travellers who had been in the country 14 days prior to attempting to come to the US.
The 'invasion' of foreign carriers is taking a toll on South American carriers. IATA has warned that domestic carriers cannot go beyond July without risking bankruptcy or closure. Avianca and LATAM have already filed for bankruptcy protection, but are expected to pull through. IATA estimates that Latin American airlines will lose $4bn this year as their revenue falls by $18bn.
To stem the bleeding, both Avianca and LATAM have been active on the cargo side. By the end of last month, Avianca had operated more than 3,000 cargo flights to 24 destinations around the world, moving over 110,000 tons of cargo, including 12,311 tons of flowers for Mother's Day. Nearly 10,000 tons were moved on flights using 787 passenger-freighters.
Likewise, LATAM has supplemented its freighter fleet with A320 and 787 passenger planes, and last month removed the seats on a 777-300ER to boost its cargo capacity by 20%. LATAM Cargo has indicated that more such conversions are on the radar.
Recently, the airline carried more than 40 polo horses from Argentina to Amsterdam over a two-week period. At a time when many airlines have suspended animal transport, the move brought some semblance of normality. LATAM Cargo plans more charters serving Chile and Amsterdam.
The influx of foreign carriers threatens to dilute the precious yield these activities generate. More than other markets, Latin America has suffered a contraction in cargo traffic. According to IATA, international demand slumped 38.9% in April, worse than any other region.
Currently at least, it is clearly not an Eldorado that can bring rich returns to new entrants.