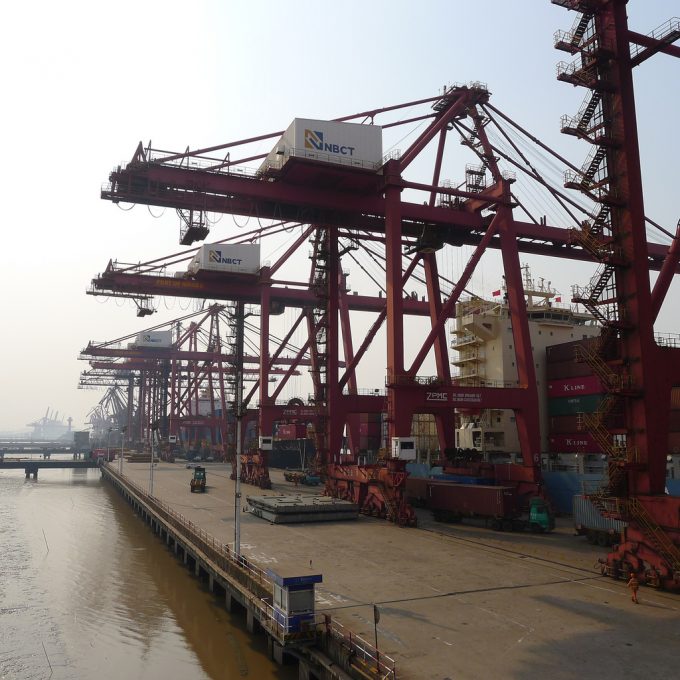 Despite ocean carriers discounting container spot rates from Asia this week, there was still insufficient cargo to sustain the already reduced alliance service networks.
Maersk and MSC were obliged to cancel this week's 2M AE7/Swan loop from China to North Europe at the last minute after they were unable to secure enough cargo.
The 19,472 teu MSC Rifaiya commenced its loading programme in Ningbo, China on Monday, but rather than despatch the ship to Europe less than half-full The Loadstar understands it was decided to anchor the vessel.
The 2M partners said today they would also blank the sailing of the AE15 loop next week, with the 13,050 teu MSC Ariane scheduled to start loading in Shanghai on Monday.
This follows the announcement in the week by the 2M of a further void sailings to the Mediterranean and on the transpacific, together with a number of other westbound cancellations by the Ocean and THE alliances.
The Shanghai Containerized Freight Index (SCFI) was not published again this week as the impact of the coronavirus outbreak in China shuttered many offices and businesses, with some not resuming until 17 February.
However, the Ningbo Containerized Freight Index (NCFI) did publish today, showing spot rate erosion across all its main components.
For North Europe, the NCFI recorded a 7.6% decline on the week to $782 per teu, while for west Mediterranean ports ,there was a fall of 5.6% to $793 per teu.
In its commentary, the NCFI referred to the market position for Europe as "seriously insufficient".
Meanwhile, UK-based forwarder Westbound Logistics has advised customers of a rate reduction in the pipeline valid from 15 February, but also warned that there could be upward pressure on rates next month as carriers deal with the backlog of frustrated orders when production and the logistics industry begins to return to some form of normality.
Westbound urged its customers to plan early "to avoid as much panic-buying into over-inflated prices".
Other forwarders are putting out similar messages to their clients and endeavouring to assist them to navigate the significant supply chain disruption from the extended manufacturing closures in China.
Twill, Maersk's in-house digital arm, has advised its clients to delay cargo as long as possible, and consider using air or rail for urgent shipments.
It said: "We know that demand for shipments following the extended break will be very high and this might impact short-term prices. The more you can delay the shipments the cheaper it will be."
On the transpacific tradelane, the Freightos Baltic Exchange (FBX) index for the US west coast stood at $1,509 per 40ft, edging down a surprisingly modest 1% on the week. For US east coast ports, the FBX ticked up 1% on the week to take the spot rate to $2,858 per 40ft.
It said: "China-US freight rates have yet to show the impact of the crisis, likely because carriers have announced record blank sailings through early March, even before the outbreak, and because rates are already quite depressed, down 26% compared with last year."