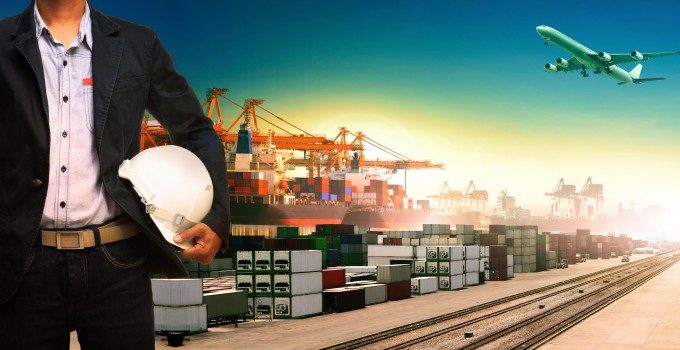 Nearly two years since confusion first arose regarding US approval of the snazzily monikered cool-chain air freight container, the Envirotainer RKN e1, the official American nod remains elusive.
The lingering saga has now spread beyond US shores, with at least one major non-US carrier, Korean Air, telling its sales staff not to lease Envirotainer's 'e' series. Coincidentally, Envirotainer CEO Gustaf Ljunggren was replaced this week.
In an email probably not intended for journalists, Korean Air Cargo recently told its sales staff to stop leasing the active temperature-controlled container, also known as a unit loading device, or ULD, citing lack of Korean and US approval.
A few days later, on November 6, Envirotainer announced that chairman Simon Angeldorff will become executive chairman while the company seeks a replacement for CEO Gustaf Ljunggren.
Mr Angeldorff is a partner at Envirotainer's private equity owner, AAC Capital Partners, and put his phone number on the press release announcing his appointment, although when The Coolstar called, a company representative insisted the new boss did not yet have a phone.
Moments before publication, however, Hannah Sigge, Envirotainer's head of marketing, did call back, saying that the FAA is a busy organisation and that the company is confident approval is just around the corner. "We think it's not far off but with an authority such as the FAA we don't really know."
Either way, the background to the approval saga is that in September 2011, Envirotainer announced that the RKN e1 had been approved by the Federal Aviation Authority for use aboard US carriers. The FAA, however, "clarified" its position in February 2012 with an Information for Operators (InFO) notice stating that the ULD was in fact not approved, a position which has not changed.
The FAA's continuing refusal to approve is worrying enough for Envirotainer, but in addition aviation authorities in many other countries, including Korea, tend to follow the FAA's lead, although quite why Korea had allowed the equipment to remain in use until now is unclear.
In any case, this is all problematic for Envirotainer because cool chain air freight, driven by the pharmaceutical industry, is lucrative and for a long time, in the US at least, was neglected by the company to the benefit of its main rival: US-based CSafe. Other manufacturers are also preparing to enter the market.
Back in 2012, Envirotainer's R&D director, Nicholas Martin, told The Loadstar that the company was in the process of supplying additional data to the FAA to clear up the approval situation.
He could not be reached this week but FAA records show that Mr Martin attended meetings with the regulator in May this year, although the record does not show what was on the agenda, and it is not publicly known where that leaves the question of approval.
Shortly before clamming up and referring the issue to the new CEO (the one without a phone) a junior at Envirotainer told The Coolstar that the 'e' box was approved, save for a few "bilateral issues".
The FAA, however, was unambiguous. Referring to the original InFO, dated February 14, 2012, an FAA spokesman said nothing has changed as far as use of the RKN e1 aboard US-registered aircraft is concerned. "They're still waiting for approval. That ULD is not approved for use on US-registered aircraft."
Meanwhile, here's what Korean Air Cargo recently told its sales staff: "According to MOLIT (Ministration of Land, Infrastructure and Transport), all containers should be certified by FAA or MOLIT in order to transport via Korean-flagged commercial flight and they pointed out that 'e' type containers should be qualified for commercial transportation. Until further notice, please do not lease Envirotainer's 'e' type containers."
Ms Sigge, meanwhile, said Korean is the only airline to have taken this measure. "The e1 and e2 are not accepted for carriage aboard Korean Air but that is the only airline that has made the decision and we are working with them to make sure they have whatever data or technical information they need and we think this will be resolved very quickly.
"Regarding the CEO, that's up to the board."