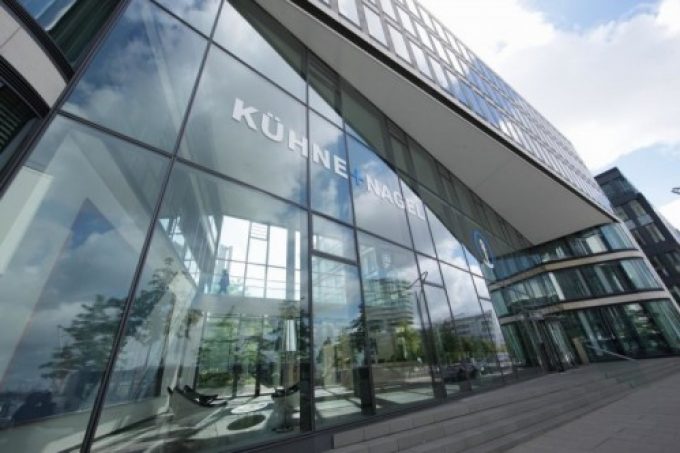 Kuehne + Nagel (K+N) shares plummeted 6% today after it announced its results for last year.
While chief executive Detlef Trefzger called 2018 "another successful year", others were less impressed, labelling the results "ok-ish at best".
They pointed to gross cash figures down 30% and a lack of cost control.
However, freight volumes were good: K+N saw 7.7% growth in sea freight volumes, to 4.7m teu, with particularly strong growth in Asia-Europe and US imports, especially from Asia.
K+N said its margins in some areas had been impacted by "three alliances and seven carriers in the market".
"While the margins in European exports were under considerable pressure, those in Asia-Europe trade were growing. In this context, Kuehne + Nagel's sea freight business achieved a solid ebit that grew by 1%."
It pointed to its new digital supplier management system for key accounts, KN ESP, introduced in early 2018, and its digital platform, Sea Explorer, as customer benefits in ocean freight.
In air freight, which it called "outstanding", tonnage rose 11% to 1.7m tons, growth gained in part through its niche businesses in pharma, healthcare and aerospace. It added that its acquisition of Quick International Courier had helped boost its time-critical business. Ebit grew 13.4% in air.
And K+N said its overland results were "excellent". Net turnover was up 13.1% and gross profit up 14.3%. Ebit rose 55.1%. European groupage and less-than-truckload shipments were the primary growth drivers, while intermodal shipments in North America and again niche business in pharma and healthcare also contributed.
Contract logistics saw net turnover up 9% and gross profit up 8.8%, with strong growth in the US and Asia. E-commerce fulfilment saw 40% growth. But ebit dropped 14.3%, "due to the review of the project portfolio and investments for a new global warehouse management system, used for the operational control of the group's worldwide fulfilment centres".
Net turnover for the group rose 11.7% to Sfr20.7bn, while it was up 17% in the Americas, up 13.5% in Asia Pacific, and up 9.3% in the EMEA region. Gross profit was up 9.8% to Sfr7.7bn – in Asia Pacific it was up 14.1%, in the Americas up 13.6% and by 8.1% in EMEA.
Ebitda meanwhile rose 5.1% to Sfr1.2bn, with the greatest contribution, more than half, coming from the EMEA region. Ebit rose 5.3% to Sfr987m.
But it was K+N's margins that had investors worried, with ocean particularly under pressure, while the numbers were also broadly below expectations.
Nevertheless, Dr Trefzger said:  "2018 was another successful year for Kuehne + Nagel. Despite the market weakening at the end of the year, we succeeded in increasing our net turnover, gross profit and ebit once again… Even though the growth momentum of the global economy slowed down at the end of 2018, we confirm our goals for the year ahead. In 2019, we aim at growing twice as fast as the market and improving our results further, complemented with selected acquisitions to our portfolio."
You can see the full results here.