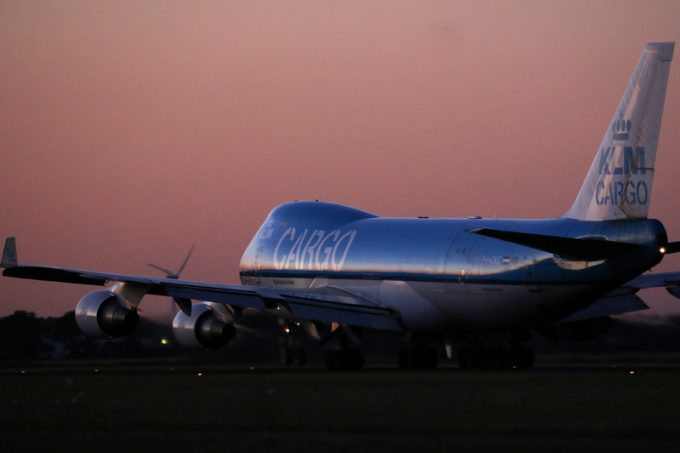 KLM and Martinair could suspend all long flights – including cargo and freighters – from tomorrow, following new Dutch government measures to combat Covid-19.
The issue is under debate at the Dutch parliament, which has issued a new rule that everyone entering the country – crew and passengers – must undergo a rapid Covid test before flying, in addition to a PCR test.
KLM fears it would mean crew would be stuck abroad if they test positive, and has said it will cut all flights where crew would need an overnight stay, adding it was unable to confirm the details yet, but would "have more clarity by the end of the day".
Other airlines will also be affected.
"It is a Dutch rule, so yes it applies to all incoming flights, but I haven't seen any concerns of other airlines. Cargo might deviate to Liege, Brussels or Frankfurt, but I haven't gotten any messages on that yet," said one Dutch source.
But shippers and forwarders are concerned.
"We have to wait for definitive approval by parliament of all the Covid-19 measures, including the rapid testing for crew," said Rogier Spoel, policy manager of Dutch shippers' organisation evofenedex.
Together with Air Cargo Netherlands, haulier group TLN and forwarder group Fenex, evofenedex issued a statement: "evofenedex is very concerned about the consequences for entrepreneurs who ship goods by air freight every day and is in close contact with parties to find a solution. It is still unclear what this measure means for the operations of other airlines in the Netherlands.
"According to KLM, the quick test obligation (PCR test and quick test) for crew is not feasible for crew members. On departure, crew members should undergo rapid tests and not be able to fly with a positive test. From a good employer perspective, KLM is of the opinion that they do not leave staff abroad and that this obligation is therefore not feasible. The rapid test requirement also applies to cargo aircraft crews.
"Discussions are currently taking place between the parties about how cargo flights can be carried out, while at the same time complying with the additional measures.
"According to evofenedex, it is important that aviation also contributes to the further containment of the spread of the virus, but that the shipment of air cargo continues to take place in view of the economic and humanitarian importance."
The industry is also concerned about the potential impact the restrictions will have on vaccine distribution through Schiphol.
KLM also announced this morning that it would have to cut a further 800 to 1,000 jobs, making the total reduction since Covid struck some 6,000 jobs.
"The reality is that the recovery is taking considerably longer than expected, especially at the long-haul destinations, partly due to ongoing and new international restrictions and travel restrictions. This means that KLM will have to cut another 800 to 1000 jobs. This concerns approximately 500 FTEs at the Cabine domain, 100 at Cockpit and 200 to 400 at Grond," said the carrier.
Meanwhile, KLM appears to have one 777-300ER stuck in Beijing since new year, when it hit engine trouble. Covid restrictions have meant the carrier has not been able to fit a new engine.
Sources have also reported that a new outbreak of Covid-19 has led to the partial closure to freight at Zhengzhou Airport, with Chinese-origin cargo unable to enter the airport facility, but The Loadstar has as yet been unable to confirm this. One airline source said the carrier had not been informed of any closure, but that freight was "backing up" at the airport.