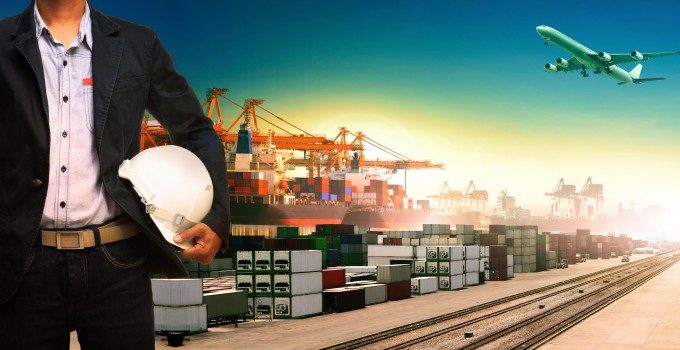 A major shareholder of Hapag-Lloyd says that, following its merger with CSAV, the Germany-based carrier should partner with yet another to improve competitiveness.
On Kuehne+Nagel chairman Klaus-Michael Kuehne's radar is NOL and its container shipping arm, APL.
Billionaire Mr Kuehne, who through the Kuehne Maritime vehicle will own a 19.7% stake in the merged Hapag-Lloyd-CSAV business – down from 28.2% previously – argues that the new entity needs to close the gap on the big three of Maersk Line, MSC and CMA CGM.
Singapore-based NOL failed in an attempt to buy the German carrier in 2008. Ironically, the acquisition attempt was repelled in the main by the City of Hamburg and Mr Kuehne's involvement in the Albert Ballin Consortium, which acquired a majority stake in the company from then parent TUI in a 'white knight' investor defence.
Hapag-Lloyd executives consider the failed deal saved Hapag's Hamburg roots: "we would have been ripped apart had NOL bought us then", said one to The Loadstar recently.
The charismatic Mr Kuehne's aspirations regarding NOL have not diminished and were reported to be an added irritation in March 2013, during failed negotiations between Hapag-Lloyd and compatriot Hamburg Sud.
Mr Kuehne was famously quoted at the time: "My dream would be to add another shipping company from the Far East to Hapag-Lloyd and Hamburg Sud. I think NOL is very suitable."
Meanwhile, at CSAV's presentation to shareholders, on March 21, the Chilean carrier concluded that the merging of its container business with that of Hapag-Lloyd would take at least a year for synergies to work through into cost savings – indeed, it would not be until 2017 when the enlarged entity would return the estimated $300m a year of cost savings that was a key driver of the deal.
CSAV's shareholders were clearly convinced by the benefits of becoming a 30% stakeholder in a new Hapag-Lloyd and voted for acceptance of the board's proposal – comfortably exceeding the required 95% support required.
However, the challenge of integrating systems and, more importantly, the personnel of Latin America's CSAV and Europe's Hapag-Lloyd should not be underestimated – the former employs around 4,200 staff, while the latter has an estimated 7,000 people worldwide. History suggests that mergers and acquisitions involving big container shipping lines are seldom smooth.
The recent history of Maersk Line is testament to the system and culture headwinds that can be experienced. The Danish carrier's acquisition of Sealand in 1999 was fraught with system problems, many of which were unresolved before Maersk brought out its cheque book again in 2005 to acquire P&O Nedlloyd. After absorbing the Anglo-Dutch carrier, Maersk struggled with the sometimes unwieldy new entity, posting several annual losses when most of its peers were busy making money. Eventually, radical streamlining was the answer to Maersk Line's ills, but this was not without considerable pain.
Interestingly, 2005 was also the year that Hapag-Lloyd acquired CP Ships – which itself had been on an acquisition trail and buying, among others, Lykes Lines and Contship – which raised the German line to the position of fifth-ranked carrier. Hapag-Lloyd's net loss of $134m last year was matched by a $169m loss racked up by CSAV, and liner analysts are not convinced the merger will achieve all its targets, suggesting that the problems are "unlikely to disappear overnight".
It follows that a hypothetical merger with APL, whose parent NOL posted a 2013 asset sale-assisted deficit of $76m, could prove another unwelcome challenge for the new entity.