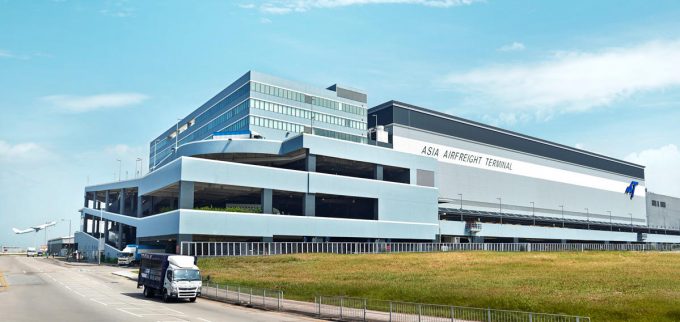 Kerry Logistics is part of a group of shareholders that have agreed to sell their stake in Hong Kong's Asia Airfreight Terminal (AAT) to an investment firm.
Holistic Capital Investment, a subsidiary of Hong Kong Airlines, has concluded a sales and purchase agreement with Kerry, and Singapore firms Keppel Telecommunications & Transportation and airport services group SATS for 35% of AAT for a total of HK$875m (US$80.4m).
In an announcement to the Hong Kong stock exchange, Kerry indicated it had decided to sell mainly to build up cash reserves for future M&A activity.
It said: "The disposal represents a continuation of the group's strategy to streamline its businesses and increase its overall performance and prospects.
"The directors are of the view that the disposal will enhance the cash position and working capital of the company, and thus allow the group to restructure its strategic business position and focus in pursuing development opportunities on its core businesses and/or other potential acquisitions in the future."
A statement from Keppel said its sale was "in line with the company's strategy to divest non-core assets and recycle its capital to seek higher returns".
It added: "The proceeds will allow KT&T to pursue further growth opportunities in its core businesses in data centres and logistics."
After the sale, SATS will remain AAT's largest shareholder, still holding 45%, Holistic will have 35%, while Eastern Option, a Chinese firm owned by port operator China Merchants, has the remaining 20%.
The sale appears to be bound up in a deal between SATS and Hong Kong Airlines, in which the carrier bought a 51% stake in SATS's Hong Kong subsidiary and included an agreement for Hong Kong Airlines to use AAT for its cargo operations at the airport.
Hong Kong Airlines president Wang Liya said: "The acquisitions of SATS HK and AAT will not only bring synergies to our increasing scale of operations and establishments at HKIA, they also represent another important milestones in the evolution of our company to become a globally-recognised carrier.
"We believe the acquisitions will further step up our efforts in strengthening Hong Kong's position as the international aviation hub."