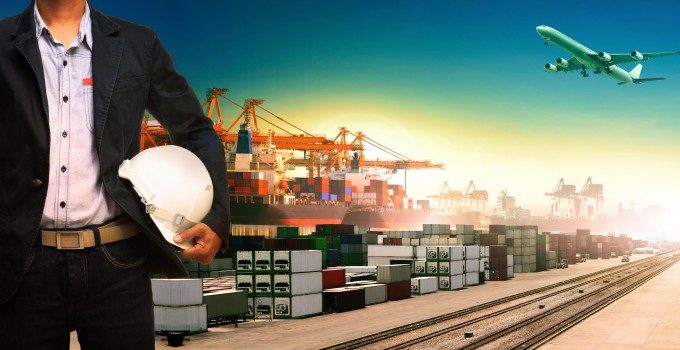 The turn of the year has begun with a flurry of merger and acquisition activity, as emerging Asian freight service provider Kerry Logistics announced that it had made two international acquisitions, expanding its presence in the Middle East and North America.
Hong Kong-based operator Kerry has taken majority stakes in Dubai-headquartered freight forwarder Able Logistics Group and Canadian sister companies Total Logistics Partner Ocean Consolidators and Total Logistics Partner Air Express, which are collectively known as TLP and are focused on the Asia-Canada trade.
According to a filing with the Hong Kong Stock Exchange, where Kerry listed last year, the company is set to pay $32m for a 70% stake in Able from Gulf investment firm Growthgate Capital, which said the sale price represented a three-times return on its original investment in Able in 2007, while Kerry said that it was an implied price-earnings ratio of 7.6 times Able's 2013 results.
The remaining 30% will continue to be held by founding shareholders chairman Ghanem Al Hajri and chief executive Vijay Vikram.
Growthgate invested in Able when its operations were limited to the UAE and few Asian destinations, while it now boasts over 500 corporate customers and is forecasting $135m revenues in 2014.
Karim Souaid, Growthgate Capital general manager, said: "We have always believed in Able's business model, and since 2007, we have been continuously impressed by their commitment to delivery and the phenomenal results achieved.
"This is a great development for Able, as Kerry is the best strategic partner to take the company forward and give the senior management team the opportunity to propel the business on a wider scale as part of a global platform.
"Since its establishment in 2001, Able has delivered consistent and outstanding growth quarter after quarter. Starting from scratch, the company has gained a significant market share of the corporate logistics and freight forwarding market in little over 10 years, in a highly competitive and concentrated context, and a difficult economic climate."
Dr Al Hajri added: "This offers us an excellent opportunity to tap the Asian market through Kerry Logistics' comprehensive network in the region.  We are certain that this will bring new momentum to deliver even better returns in future."
The cost of its investment in Canadian firm TLP has yet to be disclosed to the HKSE, but it has given Kerry new sites in Toronto and Montreal, and chief executive William Ma said: ""These two acquisitions complement our existing IFF network and marked further inroads in our international expansion. With the addition of TLP, Kerry Logistics now operates in four countries in the Americas, comprising the US, Canada, Mexico and Brazil."
He added: "The investment in Able Logistics Group forms an instrumental part of our long-term IFF strategy to build a global network across six continents. It expands our capabilities in the Middle East and to connect globally through a round-the-clock transit hub linking Asia to Middle East, Europe and Africa.
"It also strengthens our service offerings to global customers with comprehensive IFF solutions in the Gulf Cooperation Council region and enhances supply chain efficiency."
Kerry is not the only freight operator involved in the new year sales. APL Logistics, under considerable speculation that it is about to be sold by parent company NOL to finance its ailing container shipping line, has paid $10m to its Indian partner, HIPE Transportation, for the 24% stake it did not already own in Indian Infrastructure & Logistics, a private domestic rail freight operator.
And in Europe, UPS signalled its continued expansion with an agreement to acquire Polish healthcare logistics specialist Poltraf for an undisclosed sum, adding to the express giant's previous healthcare logistics acquisitions in the UK, Hungary and Italy. Poltraf operates a fleet of 170 temperature-controlled trucks and 10 "field stocking locations" around Poland.
Finally, CH Robinson has completed its purchase of North American less-than-truckload broker Freightquote for $365m, in a deal that was previously reported by The Loadstar.