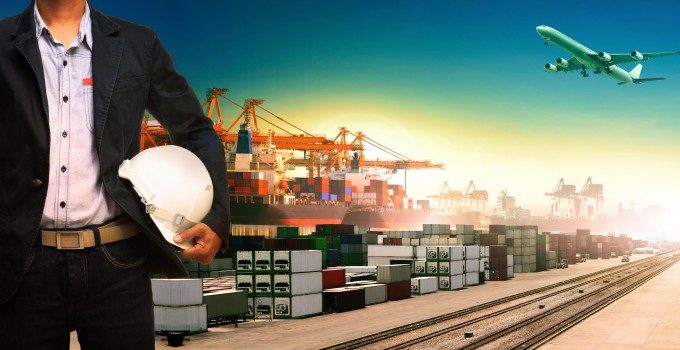 Leading North American 3PL and truck brokerage firm CH Robinson is set to acquire Kansas-based less-than-truckload (LTL) specialist broker Freightquote in a deal worth $365m.
CH Robinson chief executive John Weihoff moved to quell Wall Street rumours that CH Robinson had sought to acquire the company after discovering that it was a target for fast-growing rival XPO Logistics – architect of a series of acquisitions over the past couple of years.
"We ran this transaction like any other," said Mr Weihoff. "Obviously there was a lot of speculation as to who the other bidders were, but we had no direct knowledge so we weren't responding to any particular bidder being involved in the process."
He also downplayed suggestions that the deal represented a step-change in CH Robinson's strategy of focusing on organic growth rather than growth through acquisition.
"We are very selective about the companies that we are looking to acquire and our filters are pretty strict from that standpoint. We have a high standard and there's a limited group that we are focused on.
"In contrast to some of our competitors, we do not like to acquire business simply for market share – it needs to be a deal that will make CH Robinson stronger, and with this company we are very confident that it will be a good fit.
"The deal is not reflective of a shift in strategy for CH Robinson, but there is more activity in the marketplace, in terms of transaction opportunities. It's a more active marketplace, with a hint of consolidation in what is a highly fragmented industry, but where it goes from here will depend on the decisions of sellers."
CH Robinson chief financial officer Chad Lindbloom added: "An acquisition would have to bring something unique to CH Robinson. We are not just going to buy a company because they would bring $200m revenue through the same activities we already do – that's just not interesting to us."
The deal is expected to complete in the first quarter of next year. Freightquote has forecast revenues of $623m for this year, and an operating profit of $124m.
Founded by executive director Tim Barton in 1998, the Kansas City-headquartered company has concentrated on serving the small-to-medium enterprise (SME) sector and boasts 80,000 customers that mainly use its proprietary e-commerce technology, which allows shippers to easily access competitive rates and automated load acceptance and payment functionality online.
Combined, its 10 largest customers account for less than 10% of its overall revenue – it is estimated to earn around two-thirds of its turnover from the LTL segment, with the remainder coming from full-truckload and intermodal brokerage.
Mr Weihoff said a key point in the integration would be the introduction of Freightquote's e-commerce software with CH Robison's Navisphere platform
"In the continuum of customers, technology always plays a pivotal role, but for smaller shippers that have transactional irregular shipments, there is a limited need for information; whereas the bigger clients are much more interested in a continual flow of information , say via EDI, where they are looking to drive supply chain savings," he said.
Scott Satterlee, CH Robinson's senior vice-president of North America surface transportation, refuted suggestions that there may be some "cannibalisation" of customers following the integration of Freightquote, given its focus on the SME sector and CH Robinson's orientation towards much larger shippers.
"The SME market is enormous and even after this we will have only a fraction of the market," he said, adding that there was more scope for consolidation in terms of transport providers.
"On the LTL side, there are lot of the same carriers we and Freightquote use because it's quite a consolidated industry. Once the deal goes through we will be reaching out to these carriers, because one of the things we have been told is that LTL carriers are looking to consolidate their 3PLs, and this is a good opportunity to align with that strategy," he said.
However, there is likely to be less consolidation of staff and offices, and a simpler integration process post-completion, than was the case when CH Robinson bought Phoenix a couple of years ago – a deal that hugely increased its presence in the freight forwarding sector.
"When we bought Phoenix we had one business with 75 offices around the world and another that had 50, and in going from 125 offices to 100 there was a lot of real estate deals that had to be done. The integration has taken about two years to complete.
"With Freightquote there will be an integration process, but with 1,000 staff all housed in one office, it is a very different organisation," Mr Weihoff said.