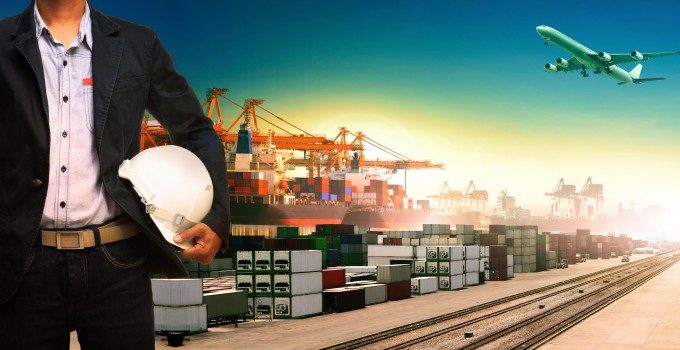 FloraHolland's ongoing mission to convert some East African air freight volumes to ocean freight could be under threat if carrier attempts to significantly increase container rates is successful.
Speaking at the recent TOC Container Supply Chain event in Rotterdam, Christo van der Meer, senior supply chain consultant at FloraHolland, said the current price differential between air shipments out of Kenya via Nairobi airport and reefer container volumes that were trucked to Mombasa and loaded on container vessels was almost half.
"Shipping flowers by ocean is 30-40% cheaper than shipping by air, but we need a price difference of at least 25%. To keep ocean freight as a serious modality compared with air, we don't want them [rates] to go up," he said.
While air is often as much as 10 times more expensive purely in terms of freight rates, the substantial supply chain investments needed on the part of the maritime container supply chain have forced overall costs up.
The highlands of Kenya, some 1,500 metres above sea level, have become a favourite sourcing location for European flower traders – given the cheap labour rates of around $3 per day and the abundance of air freight services from Nairobi.
Mr van der Meer said that there were between eight and 10 freighter flights a day from the Kenyan capital to Europe, "mainly Schiphol, but also Liege and Frankfurt", and that a harvest-to-auction house transit time of three days meant that investment in cool chain technology was relatively low.
"But if you want to transport flowers in a reefer it takes long longer than air freight," he said. "From harvest to market place it takes about 28 days, so that is quite challenge.
"It is already done from Colombia, but that is with hardier flowers such as carnations and it's a relatively shorter transit time of 13 days to the Netherlands. From Kenya it is something else – the net transit time is 24 days. That's the shortest possible time and it is roses, which are more delicate," he said.
The total annual market volumes total around 125,000 tonnes a year, equivalent to 25,000 teu, but there is a lot more equipment required to ensure the quality of the goods.
"We have done a lot of tests – looking at how the grower grows the roses; how they treat them once they have been cut – and once they have been cut, the cool chain becomes very important because they are in reefer containers which need to be cooled to just above freezing point for about 70% of the journey.
"That also means schedule reliability is crucial – we need fixed departure dates and we need fixed arrival dates."
FloraHolland has developed its ocean freight corridor in partnership with Maersk Line, which ships the reefers from Mombasa to Salalah, where they are transhipped onto the main Asia-Europe vessels and shipped to Hamburg
Mr van der Meer added that as long as price differential between air and sea remained under the 25% threshold, it made sense to ship by ocean, and said that there were further savings to be made, particularly by acting in partnership with a nominated carrier.
"From a carrier's perspective, once you have invested in that corridor the thing is to look at the supply chain as a whole: what is the total cost of of bringing a rose from Kenya to Europe?
"There are a lot of parties involved and a lot of processes, and there are a whole lot of costs that could be saved there if you looked integrally. But I am only dealing with one carrier. Once you have one specific corridor that you can focus on, then you could bring supply chain costs down by 20-40%. But there are a few steps that it will take to get there," he said, adding that he expected to ship 3,000-5,000 reefer boxes annually "within a few years".