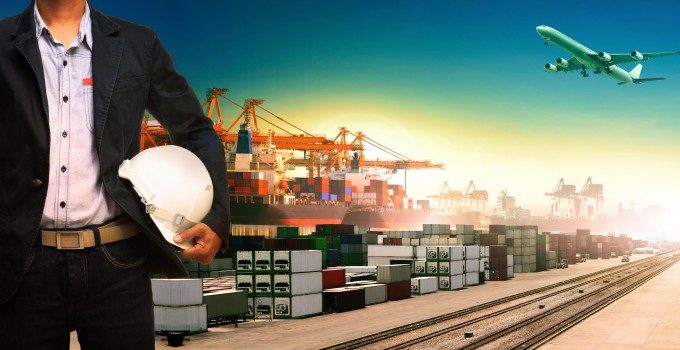 Two of Japan's major shipping lines have outlined plans to substantially beef up their logistics divisions as a way of offsetting continuing weakness in the container and other shipping segments.
In a New Year address to employees, NYK president Yasumi Kudo said: "Amid intensified and inevitable competition in the liner sector, which has seen the greatest gap between supply and demand, we have been concentrating our efforts in the logistics business, as a way to differentiate ourselves from our competitors in land transportation.
"We believe our logistics business will be able to capture all the transport needs of our clients, while promising significant growth – particularly in Asia."
NYK already owns one of the world's largest 3PLs, Yusen Logistics, following the merger of NYK Logistics and Yusen Air and Sea, but Mr Kudo revealed that it had had to reformulate its strategy after becoming "dangerously reliant" on the air freight business, especially ex-Japan.
Yusen Logistics made a recurring profit of $88.5m in 2011, which almost halved, to $45.2m, in 2012; while in the first quarter of 2013, it reported a profit of $4.8m, putting it on course for a full year profit of less than $20m.
Mr Kudo said the principal reasons behind the rapid drop in profitability were the "steep decline in air cargo exports from Japan, which had previously been seen as a strength of the former Yusen Air & Sea Service, plus the burden of initial investments required to expand the non-vessel operating common carriers business – one of the weaknesses of the newly established Yusen Logistics".
The second quarter last year saw its performance rebound and Yusen Logistics posted a $23m profit, after its NVOCC business picked up steam and air cargo exports out of Japan returned to growth. However, concluded Mr Kudo, future growth will depend on how it can develop its contract logistics business in much the same way that its auto logistics arm emerged as a profit centre in its own right.
"Our auto logistics business, including terminals for automobiles and inland transportation, was originally considered as a means to secure ocean contracts and as a complementary service for reducing costs. Now, it is a revenue-generating profit centre in its own right and has become an indispensable part of the business," he told employees.
In a similar vein, K Line president and chief executive Jiro Asakura said this week that while the company's executive management had spent much  of last year focusing on reducing costs in its shipping businesses – particularly fuel costs – the development of the logistics arm was a key component of its growth strategy.
However, compared with the strides made by Yusen Logistics, K Line Logistics remains relatively undeveloped, operating a series of forwarding, warehousing and land transport subsidiaries in Asia, the US and the UK.
Mr Asakura said: "The logistics business takes time to generate profit, but we believe that, coupled with demand in Asia where growth is pronounced, we can develop this into a core business in 10 years by expanding operations in accordance with a long-term strategy."