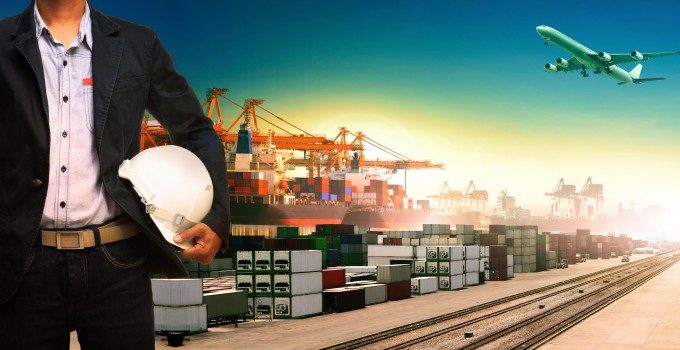 The logistics sector is set to see one of the largest acquisitions to date after it was announced in Sydney this morning that the board of Australia's Toll group has unanimously approved a takeover bid from the Japan Post group.
The bid, for 100% of Toll's shares, which are traded on the Australian Stock Exchange, values the company at US$5.1bn, making it one of the biggest takeovers in the sector – only slightly smaller than the €5.5bn that DHL paid for Exel in 2006 to create its supply chain division – and represents a 49% premium on the value of the company if measured by Toll's share price the day before.
Japan Post, an enormous state-owned conglomerate that includes banks and even hospitals as part of its portfolio, is looking to hive off its post and logistics operations in a stock market float later this year which could be worth as much as $80bn, according to some reports.
As a result, it needs a new strategic direction, as it seeks to mitigate the challenge posed by declining mail volumes and sharply increasing e-commerce business, by developing a global logistics operation, and it has identified Toll as the platform from which to conduct this international expansion.
Japan Post president and chief executive Toru Takahashi said: "We believe the combination of Japan Post and Toll will be a transformational transaction for both our companies and we are very pleased we have been able to reach agreement.
"In partnership with Toll we are starting a new chapter of looking outward and becoming a leading global player."
Under the proposed terms of the deal, Toll's existing management team, led by chief executive Brian Kruger, will remain in place, as will its brand name, and it will be run as a division within the Japan Post group.
Mr Kruger said: "We will be complementary to Japan Post, and closely aligned in our target markets. Combined we will have an expansive geographical footprint with Toll providing expertise in the global logistics and transport markets. Japan Post will bring extra capability, financial strength and significant scale to accelerate growth.
"Together we will offer an enhanced value proposition while delivering innovative, efficient and cost-effective solutions to our customers."
The deal bears many of the hallmarks of yesterday's announcement that Kintetsu World Express has agreed to purchase APL Logistics for $1.2bn, which also represented a 50% premium on average acquisition multiples in the sector, with a cash-rich Japanese company – or at least emboldened by a warchest stuffed with ultra-cheap debt – buying up a foreign operator as a way to access new markets and new streams of business.
However, analysts questioned the true value of the Toll purchase price, given that over the past few years the company has grown through a strategy of bolt-on international acquisitions itself, which appeared to have begun to run out of steam – as evidenced by its interim results which were reported shortly before the takeover bid was revealed.
In the first six months of its 2015 financial year, total revenues were down 2.6% year-on-year to A$4.4bn, while its operational earnings before interest and tax declined 4% to A$248.8m, and its net profit after special items came down 22.3% to A$136.6m.
"Domestic economic conditions continued to be challenging throughout the period with weakness in commodity prices and business and consumer sentiment slowing general activity. The impact of this was particularly seen in our Australian network businesses due to lower volumes, particularly from customers in the resource sector and from some discretionary retail and SME customers," it said by way of explanation.
The results have also belied its narrative of being global business, and according to Transport Intelligence senior analyst Thomas Cullen, almost half of its revenues are earned in Australia, with its other divisions – Global Express, its contract logistics division Toll Global Logistics and Toll Global Forwarding
"The wheels have come off at Toll – the only place it is really strong is Australia, while in contract logistics, global forwarding and even global express it is at best a medium-sized company and the trajectory appears to be all wrong," he told The Loadstar.
Mr Cullen also questioned the rationale for the deal in terms of possible contract logistics synergies, given that Japan Post already has a joint-venture Sankyu Logistics, which according to Ti data is the second largest contract logistics operator in Asia-Pacific, and the tenth largest globally.
Other commentators have suggested that Japan Post has set itself a target of becoming Asia's answer to DP-DHL, and there are suggestions that it will become the world's fifth largest logistics company after DP-DHL, DB Schenker, UPS and FedEx.
There remain significant questions as to whether this model actually serves shareholders. DP-DHL also began life as Germany's national post office but subsequently expanded to become the world's largest 3PL, although a recent Loadstar report questioned the value of its supply chain and forwarding divisions to the conglomerate, a point echoed by Mr Cullen.
"It is almost as if it is too big – up until 18 months ago DHL Supply Chain didn't make a bean; forwarding is making a bit of money but losing market share. If you look at some of the numbers you have to ask what the point of all those acquisitions actually was," he said.
However, according to Japan Post, once the deal is completed, Toll's forwarding, logistics and express revues will represent 24% of the group's post and logistics sales, with postal operations accounting for 49% of revenues and agency business the remainder.
Toll shareholders are due to vote on the offer in May, with the offer expected to be completed by June, providing there are no regulatory objections. One shareholder who stands to gain considerably is Paul Little, who led the company for 25 years and is widely seen as the architect of its expansion. Mr Little continues to hold a 5.2% stake which is expected to earn him A$340m.