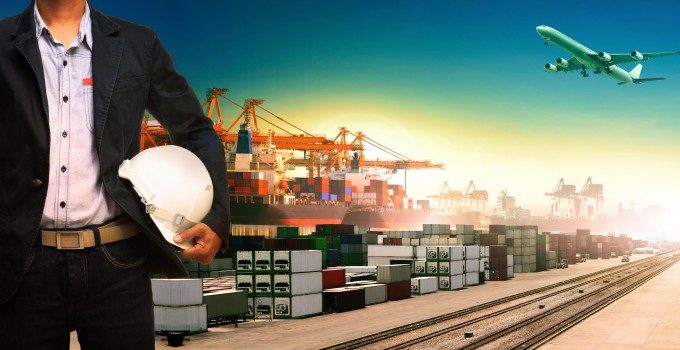 OOCL was the only G6 Alliance ocean carrier to turn a net profit in 2013 – although it was a disappointing $47m, compared with the healthy $296m the year before.
The Hong Kong-headquartered carrier has emerged as a beacon in an otherwise dysfunctional industry where the only response to overcapacity appears to be to order bigger and bigger ships.
Drewry's Maritime Equity Research has just published an investment report on OOCL parent Orient Overseas International, in which the shipping consultant examines what the company is doing right and, as a consequence, what the majority of its loss-making peers must be doing wrong.
Drewry notes that OOIL's continuing profitability – four years of positive returns over the most volatile of years – points to a "sound business model focused on achieving higher yields and cost optimisation by having the right trade and fleet mix".
More than 50% of the 5.3m teu OOCL carried last year was on its intra-Asia and Australasia tradelanes, where freight rates have traditionally been more robust and, crucially, only 16% of its business relates to the overcapacity-plagued Asia-Europe trade, where the carrier's throughput declined by 4.7% to 885,323teu, suggesting some loss of market share.
In comparison, G6 partner Hapag-Lloyd increased its Asia-Europe liftings by 9% in 2013, which dented its returns and helped push it towards a $134m loss.
Drewry also notes that OOIL "has one of the most conservative and strongest balance sheets in the container shipping industry" and has "consistently maintained the lowest net gearing" of its peers – currently standing at 31% with cash and deposit balances of $1.9bn.
Again in comparison, Hapag-Lloyd splashed out on a series of ultra-large container vessels (ULCVs) and new containers in 2013 and its net debt-to-equity gearing spiked by 26 points to an uncomfortable 84.7%.
However, OOCL is also part of the ULCV club, with an order for ten 13,200teu ships placed in 2011, four of which will be chartered-out to alliance partner NYK. Eight have been delivered, with the remainder due this year.
It also has four 8,888teu vessels arriving next year, but construction has been delayed after modifications were made to the design to increase fuel efficiency.
OOIL's conservative view on its gearing is no doubt influenced by its near bankruptcy in the mid-1980s and the decade-long restructuring that followed, which resulted in a deep-rooted dislike of too much debt by the firm that is 69% owned by the Tung family.
Meanwhile, unlike some of its competitors, OOIL is bullish about the outlook for OOCL this year and has told investors it expects a $200m net profit for 2014, based on improvements in the US, European and Asian economies, a "significant improvement" in unit costs and the deployment of the more efficient newbuildings.
And Drewry forecasts net profits of $305 and $358 for the company in 2015 and 2016, respectively.
A research note adds: "Despite the weakness in freight markets and muted expectations of a surge, OOIL provides investors with a prudent play on sustained recovery in the container shipping market with lower risk of losses."
The one overhanging threat is the cascading of larger tonnage onto the intra-Asia trades, which would further upset the supply-demand balance and prove a drag on freight rates.