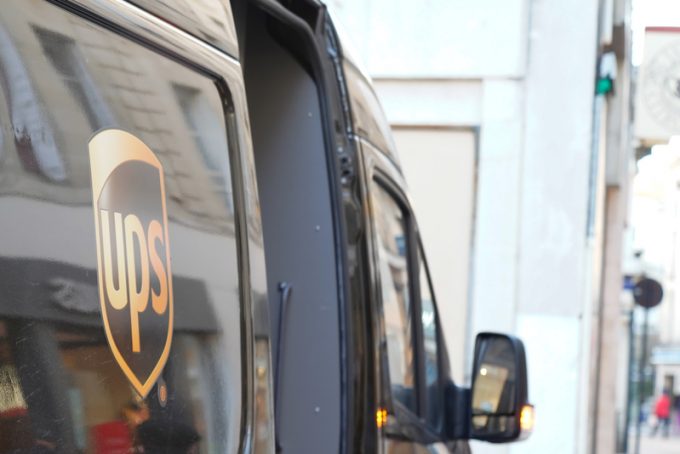 Just in time for the busiest time of the year, UPS has managed to speed up movements in its ground network.
However, observers and customers are bracing themselves for delays as volumes are set to soar to unprecedented levels.
UPS has shaved one business day off transit times for parcels moved in its Ground service to major markets like Phoenix, Las Vegas, Salt Lake City, Seattle and Portland.
More than half of these improvements have speeded up deliveries in lanes that usually take between one and three days.
UPS says these improvements are part of a broader initiative called 'Fastest Ground Ever', which began in the first week of November.
Aiming to bring transit times to "parity or better than the competition" (read FedEx), the integrator has brought forward a $750m investment originally earmarked for next year.
The accelerated roll-out should ease the pressure on UPS's network during the frantic peak season, but it is unlikely to avert delays in the coming weeks. Already parcel deliveries in the US are under strain.
According to one report, both UPS and FedEx have been struggling to cope with a shortage of delivery vans and have supported efforts by subcontractors to purchase or rent additional vehicles.
Part of the problem is that the repercussions of Covid-19 hit delivery van production with shutdowns during the lockdown. According to research firm LMC Automotive, the number of new vehicles in the US in October was nearly one million units lower than a year earlier.
Mighty Amazon also appears to be struggling to cope with volumes. Some merchants have reported that shipments that are usually delivered by the e-commerce giant within one or two days have taken a week or longer.
Some have had to ship some items themselves, which has prompted suggestions that Amazon may be prioritising certain products that continue to move in its system at seemingly unchanged speed.
Cathy Morrow-Roberson, founder and head analyst of consultancy Logistics Trends & Insights, said Amazon had been touting other options than home delivery to customers. She reads this as code for "we can't deliver all on time".
"There have never been service guarantees during peak season. All bets are off." she said, adding that the integrators suspended their service guarantees already in the early days of the lockdown when volumes began to soar.
"There will be stumbles, beginning this week," she predicted. Volumes this year are vastly higher than in 2019, and projections for the peak season, which kicked off with the Black Friday event on 27 November, show double-digit increases in traffic.
According to Adobe, US shoppers will be spending $189bn during November and December, a 33% increase over last year. Deloitte's holiday retail forecast sees online sales surge between 25% and 35%.
LateShipment, an e-commerce parcel tracking company, has compiled a report of recent delay patterns at FedEx and UPS. This shows that in the 2019 peak season, California was the destination state with the highest delay rates, of 12.2% and 13.7% respectively for UPS and FedEx. During the peak of the pandemic, packages shipped through UPS to key states like California and New York recorded the highest delay rates, at 12.8% and 12.45% respectively. Packages shipped with FedEx to California and New York during that period faced delay rates of 10.16% and 9.44% respectively.
As volumes overwhelm their systems, the integrators are likely to prioritise the more popular and profitable items, said Ms Roberson. Shippers that want to make sure their goods are moving without delay will have to pay a premium, she added, as there is no viable alternative as crowd-sourced delivery networks do not have the necessary heft and market share.
Smaller delivery networks have made headway during the pandemic, though, she noted, pointing out that a number of retailers have partnered with the likes of Instacart and DoorDash for same-day delivery. This has been part of a broader move to offer consumers various options of getting their online purchases.
"This is the first year we see that. Last year, it was 'buy online, pick up in store'," she said.
The experience of the coming weeks will probably prompt more efforts among retailers to broaden the spectrum of options, and find alternatives to FedEx and UPS, she reckons.
Lately parcel lockers have been widely touted as one promising avenue that could go some way towards alleviating the cost pressure on the final mile. Ms Roberson thinks the concept makes sense, but adds that many consumers prefer delivery to their homes.
"UPS is still struggling to convince people to use its access points," she said. "Parcel lockers are not going to solve the problem, but they're another option, one piece of the puzzle."