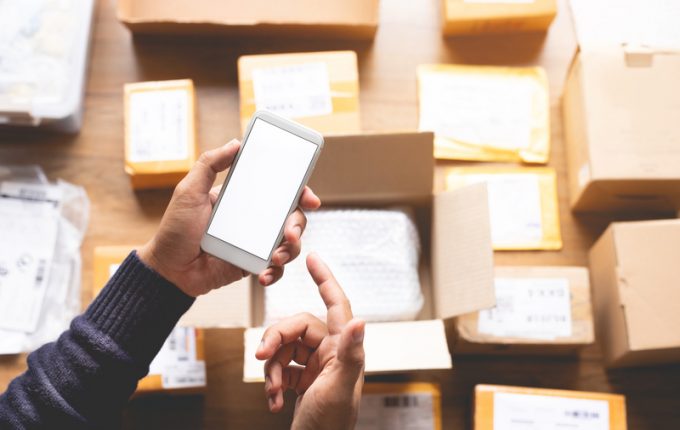 Depending on where you stand, the start of the holiday shopping season has been a success or a harbinger of disaster.
The parcel carriers have avoided a meltdown coming through Black Friday and Cyber Monday, continuing their run of recent weeks, since Amazon called an early start to the 2020 peak season by placing its Prime Day mega-shopping event in mid-October.
According to ShipMatrix, UPS scored an on-time delivery rate of 96.9% in the third week of November – the most recent available statistics – and FedEx scored 96.6%.
"Overall service levels have been pretty good," commented John Haber, CEO of shipping consultancy Spend Management. "Last mile capacity has not been in bad shape because they control capacity at the front end. They control it tighter than I've ever seen."
This comes at a price for merchants, who have a starkly different experience of this peak season.
"Delivery has been good, but for a lot of retailers it's a very costly season," Mr Haber observed. Not only have the integrators jacked up rates and boosted them further with various surcharges, but they are also keeping a tight lid on capacity allocations for customers. Anybody who has larger volumes than agreed on with the integrators during contract talks faces the prospect of not being able to deliver the excess traffic in time.
One of Spend Management's clients who finds himself in this situation with a hot-selling item on its hands may have to tell consumers that it will not be able to deliver orders in time for Christmas after 17 December because FedEx won't budge on capacity allocations for the company.
Large shippers are also hitting ceilings for their volumes. Big retailers like Nike and Gap Inc. are facing restrictions with UPS for packages in excess of the numbers negotiated earlier. UPS commented that it had put volume ceilings in agreements with large shippers to leave room in its network for small and mid-sized customers.
But SME shippers are facing the same dilemma as large retailers, Mr Haber noted, adding that the integrators have been firm on those volume caps and rejected offers of higher payments to move extra volumes.
This is pushing cut-off times for pre-Christmas deliveries forward. Some merchant websites show cut-offs as early as 13 December, Mr Haber reported. "That's 12 days. Normally you have five to six days," he said.
He sees the point in holding the line on volume ceilings for large shippers. The likes of Nike may have hundreds of thousands of parcels to squeeze into the system, which would overload parcel networks, but it should be no problem to accommodate "a couple of thousand packages a day" from a small shipper, he argued, adding that the large shippers would find a way around the problem.
In his opinion, the integrators should have built in larger cushions for excess volumes.
"They got the volumes they want and rather than help out merchants that are desperate to ship parcels so they won't lose business, they prefer to manage their margins," he said.
The large integrators' firm stance has shippers scramble for alternatives. Some are trying to induce consumers with discounts to go for slower shipping options. Macy's Inc. has signed up food delivery service DoorDash for same-day shipping.
In addition, the retailer encourages pick-up of online purchases in store or kerbside. Spend Management has seen large increases in this option, but line-ups are very long, Mr Haber remarked.
Some purveyors of crowd-sourced delivery solutions are sensing an opportunity. Shaun Savage, CEO of GoShare, advertises his firm's crowd-sourced platform as the ideal situation for peak periods.
"Our virtual fleet allows businesses to scale delivery capacity up or down quickly with our pay per use model. We can get a truck or van to your door within 30 minutes using a network of more than 7,500 delivery professionals using our proprietary apps and cloud-based logistics software," he declared.
The US Postal Service has performed fairly well so far, Mr Haber noted. "They're not going to come and give you a trailer though," he added.
The scramble for alternatives to the integrators is set to get much worse, he warned, pointing to the imminent start of Covid-19 vaccinations. Both FedEx and UPS are in line to move vaccine in their networks.
"That takes precedence over anything in the networks," he said. "And it comes in the busiest two weeks of the year."