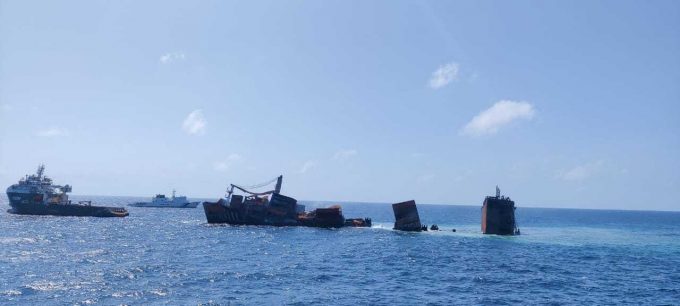 The owner of the nitric acid cargo that leaked on the X-Press Pearl "should have known better" and should have packaged the cargo more securely, according to nn industry expert.
The source, who did not want to be named, said the cargo was correctly declared but not properly packed, resulting in a leak, which is thought to have interacted with other cargo, leading to a fire and the total loss of a three-month old vessel, with untold consequences for the local environment and economy.
"It's a different aspect of dangerous goods non-compliance, it's unusual. Normally it is mis-declared or undeclared dangerous cargo that is responsible," added the source.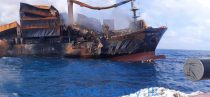 An X-Press Feeder spokesman confirmed there had been nitric acid leaking and that the crew had attempted to offload the container at Hamad Port in Qatar and Hazira Port in India. They were told "they [the port] had neither the expertise nor the facilities to handle nitric acid".
International Union of Marine Insurers secretary general Lars Lange said: "The ongoing cases of containership fires is ridiculous."
Cargo owners will pay for the losses, including environmental and economic, while there has been no decision as yet as to whether the wreck will need to be removed, though if it does then the costs will rise substantially.
"In theory, the cargo owners have recourse in the courts, but they will need to prove in court that the cause of the fire was the nitric acid leak. The flag state investigation and other enquiries will determine that, but it could take months for these reports to be concluded," added Mr Lange.
Given the very high temperatures the likelihood of any evidence being left on the ship is slim, though investigators will be armed with the knowledge of the leaking container and other details of cargo in the same hold.