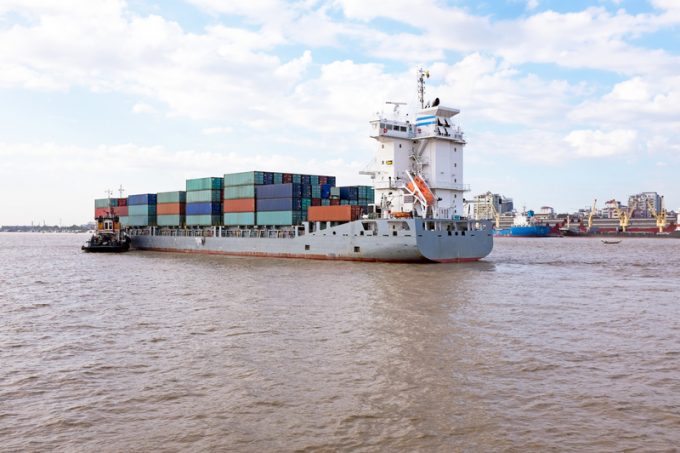 Adani Ports and Special Economic Zone (APSEZ) is set to build a container terminal in Myanmar, the group's first box facility outside India.
Slated for Yangon's inner-city river port, work on the US$290m facility will break ground this month. Total capacity will eventually reach 800,000 teu, with a first phase offering 500,000 teu by June 2021.
The terminal will have a quay length of 635 metres and the capability to handle three vessels at a time, Adani said.
"We are proud to be the first Indian company to set up a container terminal outside India," said Karan Adani, chief executive of Adani Ports.
"With a good balance of ex-im trade and a 10% growth prospect, the project is an ideal investment for us. The terminal will generate meaningful employment for over 1,100 local people."
Yangon's container throughput appears to have slowed, however, following the surging volumes recorded between 2011 and 2017 after economic sanctions were lifted.
According to data from the Myanmar Port Authority, Yangon Port – which handles 90% of the country's container traffic – registered six consecutive years of double-digit growth during the period, with throughput rising from 346,642 teu in 2011 to 1.05m teu in 2017. However, in fiscal year 2018 there was a slight reduction to 1.04m teu.
The strong growth prompted the existing Yangon terminal operators to expand operations, while further capacity is available downriver at Thilawa Special Economic Zone – where the underused port enjoys a greater draft than Yangon's nine metres, but lacks connectivity to the industrial areas closer to the city. The shallow draft means Yangon's port calls are limited to feeder vessels of around 1,000 teu.
A spokesman for Adani Group said Thilawa was a "location for future port development.
"However, the fact that cargo clusters are currently in and around Yangon, the robust landside connectivity presents an edge to the city," he told The Loadstar.
Furthermore, he brushed-off any suggestion that the new Adani facility might create overcapacity.
"The terminals industry in Myanmar needs more investment to develop modern infrastructure to meet international standards for quick turnaround of ships and safe and efficient handling of cargo.
"Healthy competition will drive service quality and will ultimately benefit end users. APSEZ has been a trusted partner for cargo owners and shipping lines for years. Our expertise in connecting ports to hinterlands through multi-modal logistics will ultimately benefit Myanmar to expand their international trade."
Adani's 50-year build operate and transfer (BOT) agreement to develop and operate the terminal has not come without controversy, however.
Human rights groups in Australia, where the Adani Group holds interest in a coal project, have criticised the deal given that the terminal will be built at Yangon's Ahlone Port, which is owned by the military-operated Myanmar Economic Corporation (MEC). Last year a UN report accused Myanmar's military of genocide against the Muslim Rohingya population in Rakhine state.
Adani issued a statement in response saying it "rejects insinuations that this investment is unethical or will compromise human rights."
One local source told The Loadstar the new terminal's military link might create some commercial challenges.
"What we hear from the shipping side is some of the more well-known European shipping lines might not want to call the port because of the military link. But that's never stopped the Chinese carriers, so there's still a sizeable chunk of the market that will go wherever it's cheapest and most efficient."
However, an Adani spokesman defended the terminal's competitive position
"We have best technology and processes in place. Adani is confident of getting the major shipping lines operating in Myanmar. This is a greenfield site for development of an Adani terminal in Myanmar under Myanmar Port Authority," he said.
The terminal is part of Adani's strategy to expand its container terminal network into south-east Asia, and will act as a network point to feed into its upcoming transhipment hub at Vizhinjam in the Indian state of Kerala, the company said.
"Considering the trade pattern of Myanmar, our focus would be on the major trade lanes – intra-Asia and the Indian Subcontinent," added the Adani spokesman.
He said further concessions in south-east Asia were "definitely on the radar" and that Adani is keen to expand globally, since it is now "a renowned port developer with rich experience and expertise in port development, port operations and port marketing".