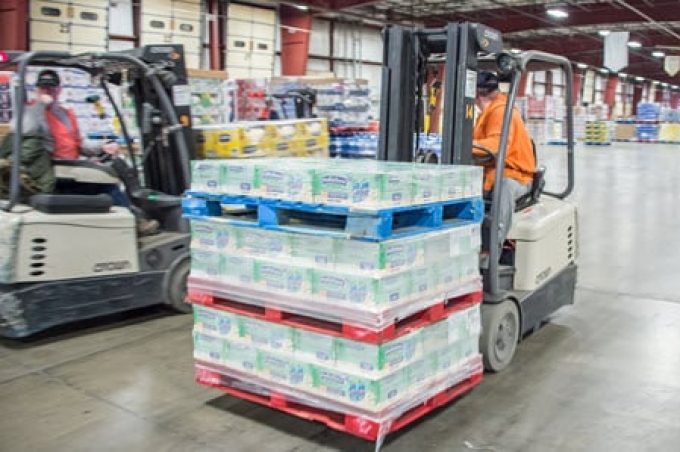 French pure-play contract logistics operator ID Logistics is set to significantly expand into the North American market, agreeing to acquire US operator Kane Logistics from private equity owner Harkness Capital Partners in an all-cash deal valued at $240m.
Kane reported revenues of $235m last year, and operates 20 hubs across the US offering warehouse capacity of 725,000sq metres, which will give the same sort of boost to ID logistics' network in North America that the acquisition of Benelux operator GVT did in Europe.
"The acquisition of Kane Logistics represents one of the most important external growth operations in the history of the company," said Eric Hémar, chairman and CEO of ID Logistics.
"Today, with the acquisition of Kane Logistics, we are opening up new prospects in North America, where we are enhancing our know-how, in particular with consumer package goods customers, and welcoming experienced and dynamic managers to our team."
Known as 'Kane is Able' at its inception in 1930, the firm was acquired by Harkness in 2019 as a growth vehicle in the contract logistics sector. The management team was overhauled, with executives from Ryder, XPO Logistics and DHL Supply Chain brought in as it targeted growth in particular verticals, notably packaged goods and food and beverage manufacturers.
In a recent pre-results trading update, ID Logistics said the next phase of its expansion would most likely come through a US acquisition, and today added: "Kane Logistics has a business model very similar to the one of ID Logistics – asset-light approach, dedicated warehouses and providing solutions adapted to the specific needs of each customer.
"In addition, the 'key account' approach employed by both companies enables them to offer common solutions in the United States and Europe," it added.
Ted Dardani, partner at Harkness Capital and a Kane board member, said: "The Kane team has done a great job in building the business over the past few years. We benefited from, and appreciated, the leadership and long heritage of the Kane family in creating a company dedicated to serving its customers. The next chapter for ID and Kane should be equally exciting."
The deal is expected to complete before the summer.