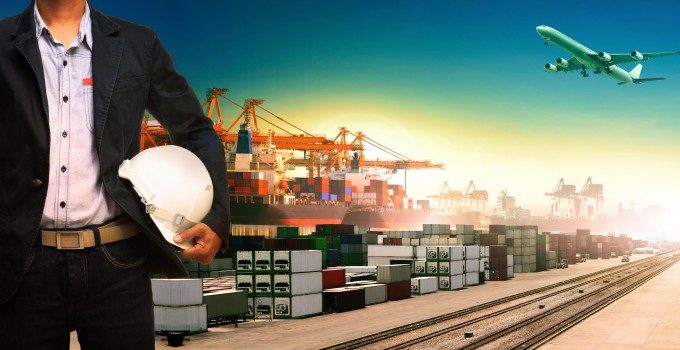 A simmering war of words about market access heated up this week, following complaints from Qatar Airways' (QR) chief officer cargo, Ulrich Ogiermann, that the carrier has been unable to expand into Germany as far as it would like.
Qatar and Germany amended their bilateral agreement in 2010 to allow QR to operate up to 35 weekly flights to five German airports, increased from 21. The carrier added a number of new freighter destinations, including Paris and Madrid, in November, but has repeatedly expressed a wish to serve a wider Germany.
However, Karl Ulrich Garnadt, CEO and chairman of  German flag-carrier Lufthansa Cargo (pictured), offered a blunt riposte during briefings to the cargo media at IATA's Geneva headquarters today, pointing out that Gulf carriers were operating seven times as many flights between the Gulf and Europe as their European counterparts.
Responsibility for this massive imbalance lay with ownership structures and the lack of service availability in the Gulf region, Mr Garnadt said. With "one airport, one handler, one fuel supplier" in each location, he claimed the Gulf market was highly uncompetitive, and it was unreasonable for Qatar to complain about its treatment in Germany.
Brian Pearce, IATA's chief economist, said the removal of trade barriers had helped air cargo flourish prior to the recession and the World Trade Organization's recent agreement in Bali was thus welcome. The WTO's goal 12 years ago had been much more ambitious and he described the new deal as "Doha-lite", but it endorsed the principle of facilitation.
He hoped this would help counteract the increase in protectionism witnessed during the economic downturn. Quoting research from Global Trade Alert, which monitors the measures countries take to restrict trade, Mr Pearce said there were almost 500 instances in 2012.
When goods do move freely between countries, however, modal shift remains a challenge. Key economic indicators such as business confidence, growth in industrial production and world trade growth had all turned in the right direction from the start of this year. Semi-conductor shipments, which traditionally correlate closely with the trend in air cargo more generally, were also up. But Mr Pearce warned that this crucial market, among others, was changing in nature.
"One reason why demand for air cargo has stagnated is that we are seeing particular products shift from air cargo to ocean. Semi-conductors – which were, and in many case still are, a typical user of air transport – are going through a life cycle of their own and are becoming cheaper, so more are being shipped by sea. Distribution of phones by sea is also increasing," he said.
These factors together, along with product miniaturisation, were contributing to an ongoing decline in air cargo's share of global trade by weight.
This puts more focus than ever on service quality. Des Vertannes, IATA's global head of cargo, admitted that shippers continued to complain about lack of service from airlines.
"If they want a five-day service, they get six or seven days. If they want six or seven, they're getting nine," he said.
Mr Garnadt showed a press advertisement from the 1960s in which Lufthansa promised that it was possible to reach any destination in the world in three days. The average timeline in 2013 was six days, but cargo was spending 90% of its total transit time on the ground.
"We have not moved forward in 40 years. It's a miracle that air cargo is such a vital part of world trade," Mr Garnadt said.
Over the same period, he suggested that the average journey time by sea had shrunk from 23 to 19 days, despite the adoption of slow-steaming. Shipping lines' willingness to share capacity now meant there were multiple sailings each week rather than one or two a month on key routes, compressing the end-to-end process, he argued.
Mr Garnadt said shippers often had "no idea what they were buying", or even what tradelane the forwarder was using.
"I dream of a quality system for the entire [air cargo] supply chain that forwarders, handlers, airports and carriers can all sign up to. We are a long way from that."
IATA is acting both to reduce the time it takes cargo to reach its destination and to measure the quality of the process. The Cargo 2000 (C2K) mechanism was "the only one that has any degree of credibility", Mr Vertannes said. IATA's Cargo Committee and the C2K board had charged the association with establishing "neutral milestones" that would enable air cargo shipments to be monitored to agreed global standards, not just between airports but from door to door.
Even within Lufthansa, which has a more progressive approach to cargo than most of its competitors, Mr Garnadt said, upgrading IT systems, implementing paperless processes and improving handling quality was going to take until 2020.
"We want the business to be sustainable in future, but we have lost 30 years," he accepted.
How IATA gets on with its neutral milestones, and how less enlightened carriers manage to raise the bar on quality while chasing kilos at any price, is anyone's guess.