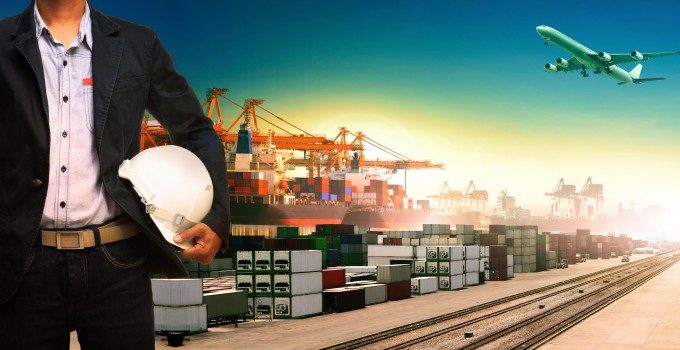 IATA is finally to recognise freight forwarders as customers, rather than agents, as it moves to reassess and modernise its framework. Long a bone of contention for the forwarding community, the move also marks an important change at the airline association, which is finally putting its members and their customers – instead of IATA itself – at the heart of policy development.
"A key aspect of this project aims to recognize the changing relationship between airlines and freight forwarders, whereby today the freight forwarder is very much the customer of the airlines," Tony Tyler, IATA's director general, told reporters in Geneva yesterday.
"We must therefore take this into account and ensure we have a Cargo Agency Programme that is fit for purpose and has the appropriate governance structure around it. For those SME forwarders, many of them in emerging markets, who wish to remain a direct agent of an airline, we will protect and maintain that status along with the existing governance regime."
Glyn Hughes, director, cargo industry management, added: "We need to revolutionise what is still called the 'Agency' programme. We've gone through with Fiata every aspect of the agency programme to find out what works, and forwarders have been extremely supportive. We want to take IATA back to where it should be – silent."
The plans will be endorsed at the Cargo Agency Conference in March, with resolutions adopted in September – ironically, in old IATA style, by an airline-only body. "We need to get them to undo the existing resolutions so we can operate outside of conference," explained Mr Hughes. The new programme will be implemented in January 2014.
The modernisation is just one of a raft of initiatives from IATA, under the refreshing leadership of My Tyler, a director general who knows and understands the issues surrounding cargo. "I am as passionate about cargo as I am about any other part of the airline business," he said. "We have a huge agenda for improvement."
The move to improve the working relationship with forwarders comes as part of IATA's new collaborative approach, a style introduced by head of cargo Des Vertannes. But, claimed the cargo team, it is not just IATA that has failed to focus on freight – airlines too have under-invested, passing on too many of the benefits of efficiency gains to customers, leaving less for investment in critical infrastructure such as IT.
"IATA and Gacag still firmly believe that e-freight is the future. But we have to accept that it has been harder to do than we originally thought," admitted Mr Tyler. "Some airlines are saying that now isn't the time to be introducing it when they are losing money on freight. But we need to at least prepare the ground to make it work when things are better."
IATA and Gacag yesterday outlined a roadmap for the adoption of e-cargo next year. In three 'pillars' it aims to engage regulators and governments to ensure the legal framework for e-freight is in place; work collaboratively across the supply chain to digitise core documents such as the air waybill; and develop a plan to digitise other documents in the cargo pouch. IATA has also reset its e-freight targets, which have slipped a year – it now aims for 20% e-AWB penetration by the end of next year, 50% by the end of 2014 and 100% by the end of 2015.
"E-freight is a good tool for us, but companies have to make the investment and each has to make its own business case for it – which is where we are at now," explained Oliver Evans, chief cargo officer of Swiss International Airlines.
The association is also trialling, with five airlines and two freight forwarders, a multilateral agreement which allows airlines and forwarders to sign just one document, instead of multiple ones ("otherwise we just add more paper to the process," noted Mr Hughes). If deemed to be a success by the IATA and Fiata Consultative Council in February, it will be adopted in March 2013.
In a further move, sure to be welcomed by handlers, IATA is updating its cargo handling standards and bringing handlers into discussions earlier in the process. The Cargo Operations Advisory Group will recommend changes to be made to standards, training and development.
One of the pillars of IATA's new policy is a focus on sustainability. Perhaps ironically, at a time when IATA is finally trying to convince governments  – and airlines – of the importance of the freight business, volumes have taken a tumble.
"Cargo is going through a tough time," acknowledged Mr Tyler. "World trade volumes are still increasing but the commodities mix is favouring maritime rather than air freight."
While IATA attempts to make up for lost time, the industry itself is continually adapting, begging the question as to whether IATA is actually engaged in a perennial game of catch up, like some modern supply chain Sisyphus.
Nonetheless, progress is finally being made. The departure of Guido Gianasso has been welcomed at the organisation, and more changes are expected to be made following recommendations from consultancy Bain & Co, which is looking at simplifying the management structure, and rethinking the controversial cargo training programme, currently under the management of Mr Gianasso's 'human capital' team.
Long gone are the days of previous director general Giovanni Bisignani, former head of Alitalia – who had just one experience of cargo, which he used to tell the cargo team disparagingly. "It used to make the passengers' luggage smell of fish, and make the aircraft late."
But only in a badly run airline. Leadership under Mr Tyler, former head of Cathay Pacific, and Mr Vertannes, will surely mark a new dawn for airlines and their customers.