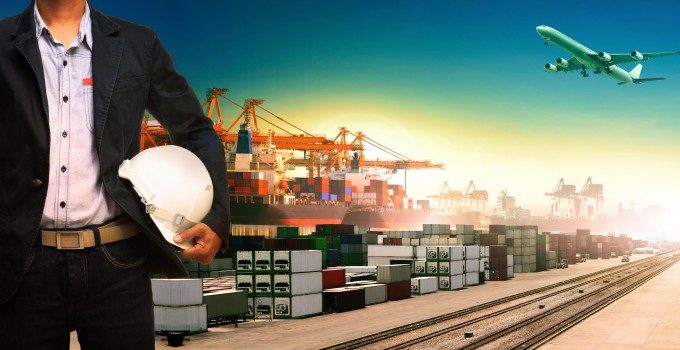 Well, that's it from The Loadstar in Kuala Lumpur.  The gala dinner was both fun and moving, with delegates raising $13,000 for Murray Kidd's charity (which he set up himself for children in Uganda. I'll tell you the tale sometime in another blog, but it is rather tear-jerking. Grown men were crying. I suspect Murray, of IBS, had quite a headache went he woke up next day though).
And the IATA WCS overall? It was good to see air cargo becoming, finally, a whole industry. Generally inclusive, collaborative and friendly. In fact, the overwhelming impression was that we are really lucky to work with such a good bunch of people. (See photos below.)
IATA Cargo has changed, and become something more important. Its focus on air cargo as an industry, rather than as a disparate group of companies with varying degrees of interest in the supply chain, can only be a good thing. It set up a tunnel of posters at KLIA, to advertise the industry: "air cargo makes it happen" (see photos.) They truly want the industry to improve, to have a stake in its own future, to ensure long term sustainability.
And Gacag, stung by the fact that few people seem to have heard of it, is already on the offensive, to ensure the industry understands what it is trying to achieve. There will no doubt be more of that to come…
And, that's not just it from The Loadstar in KL – that's it from The Loadstar in its old format. Welcome to the new Loadstar, which we hope will be more useful, while delivering the same bite that the old one did. The past year has been really fun – but sadly, we need to find some funding.
Ultimately, we would like The Loadstar to be a subscription site. But in the meantime we are asking for some support from the industry in the form of sponsorship.
A few words on the new site: it consists of the blog, the Loadstar Leads, which bring you the best supply chain and transport logistics journalism from around the world, and company news, untouched from the original press release. Please bear with us while we iron out remaining glitches – WikiLeaks, Data and Research, and a few other bits and pieces are still to come. Do let us know if something is not working for you.
But please, have no fear. The spirit of The Loadstar will not change. We promise. There'll be more useful stuff on the new site, (which also covers other modes) as well as this blog. And we are offering money back to any sponsor that finds itself on the receiving end of news it didn't want published. That way, we'll still be able to write what we like, and companies don't have to worry about their name appearing next to a story they don't like. Fair enough?
We'd like you to support us because you like what we do. So please let us know if you think you can help. We will also be running promotions for charities for free – if you are involved in one, do get in touch.
Best wishes
Alex