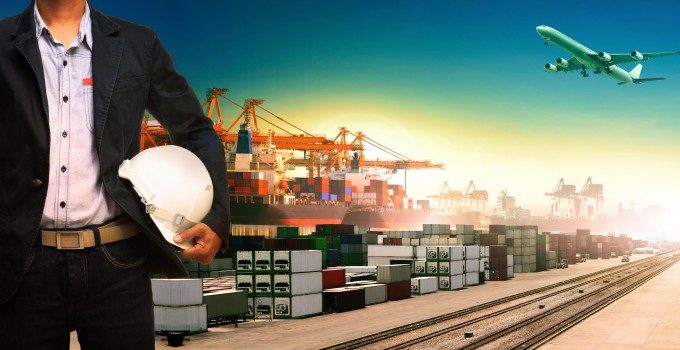 International Airlines Group moved back into the black in 2013, recording a pre-tax profit from continuing operations, after exceptional items, of  €227 m. However, speaking to The Loadstar, Steve Gunning, CEO of IAG Cargo, was forced to dismiss the huge disparity between its passenger and cargo fortunes as "two different industries in two very different places".
While passenger revenue grew by nearly 6%, IAG Cargo announced full-year commercial revenue – flown revenue plus fuel surcharges – of  €1.07bn, a decrease of 11.8% on 2012.
Volumes shrank by 7% to 5.65bn freight tonne km and yield was down by 5.2% for IAG's January-to-December trading year, though Mr Gunning pointed out that exchange rate fluctuations – notably the strengthening of the euro – had significantly affected cargo revenue and yield. At constant exchange rates, 2013 yield fell 2.3%.
"This was respectable given the market conditions, and in line with our expectations. We're not wearing sackcloth and ashes," he said.
"We are maintaining yield discipline and making sure we cover our marginal costs, including incremental fuel burn."
Loss of cargo tonnage was an industry-wide issue, Mr Gunning said. "Carriers play different tactics. Some try to protect revenue while others are more focused on volume."
Mr Gunning put IAG Cargo in the first category and insisted there was business the company was prepared to walk away from. He was unsure how some competitors did their calculations, but commented: "I look at some of the rates out there and scratch my head."
Over the first three quarters of 2013, IAG Cargo maintained yields at the previous year's levels.
"There was a final-quarter surge in volumes, especially in November – it was a longer peak than people were expecting – but yield came under pressure. The market softened from the end of December and this continued into January.
"The transatlantic sector is oversupplied from the cargo perspective and yield pressure is very fierce. It's a challenge for us, as we're one of the most exposed," Gunning said.
"But we have tools in the box. We continue to invest in our express and pharmaceutical products and we're still driving cost efficiency, which sounds boring but is a way of protecting margin.
"It's also about making sure we have the right transatlantic network. We brought our launch of Austin forward to March for passenger reasons, but it's a route you want [for cargo] because it's less well served."
IAG finance director Rachel Izzard said Latin American markets such as Brazil, served principally from the Iberia side of the business over Madrid, were performing well.
"The breadth we can offer over Madrid and Heathrow helps us stand up against the competition," she said. "The premium product mix on Iberia has improved significantly, especially temperature-controlled, and 100 stations worldwide can now take temperature-sensitive products."
The group's market share from Asia to Latin America had increased from low single digits before the merger between British Airways and Iberia to more than 20% today, Ms Izzard added.
There has been much discussion within the industry of modal shift, particularly by suppliers of fashion goods that have relied heavily on air freight in the past.
"It's a structural change that we've sat down with specialists at IATA to try to get our heads around," Mr Gunning said. "But we're not seeing an acceleration of it."
IAG's restoration of services out of Colombo will doubtless reveal whether textile exporters are prepared to pay airline rates. The carrier is relatively upbeat about the Asia-Europe tradelane, although this is the most impacted by its decision, announced in January, to pull out of the freighter market and offer main-deck capacity only on the Hong Kong-London route, by way of a block-space agreement with Qatar Airways.
One extra service has been added to IAG's weekly passenger schedule out of Hyderabad, a major pharmaceutical point of origin, and larger Boeing 787s are now serving this route.
From September, IAG will operate from Changi to London with an A380, which has no reputation as a cargo-friendly aircraft, but at least has an air-conditioned hold, which the carrier claims will find favour with Singapore's burgeoning pharma sector.