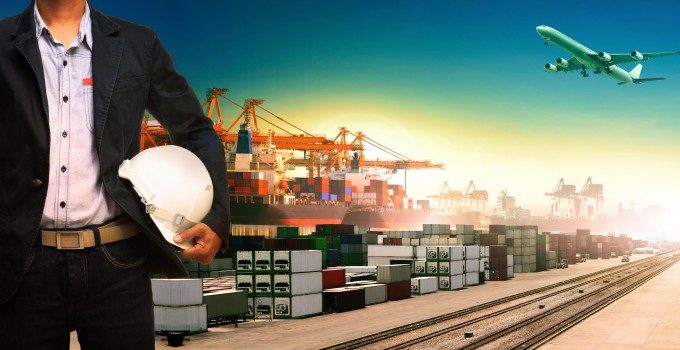 Irrational behaviour by some airlines is creating challenges for the airfreight industry, according to Steve Gunning, CEO of IAG Cargo.
The carrier this morning announced its first-quarter results, revealing a 7% year-on-year decline in revenue to €250m.
Of the €20m drop, half was attributable to currency exchange, while another €5m was as a result of the underlying price, said Mr Gunning.
Yields fell 3.8%, while cargo tonne km of 1,371mn rose 0.5%, year-on-year, and capacity was "broadly flat". Cargo revenue per CTK was €0.18 versus €0.19 last year – a drop of 7.9%.
"There are a lot of factors relating to yield decline," Mr Gunning told The Loadstar.
""It is influenced by capacity. Too much capacity drives down yields.  That's a challenge."
"The other challenge is carriers understanding their cost base, and behaving rationally. You need to know when you are offering a loss-making product and that has an effect on the market.
"You do see some businesses offering what must be loss-making rates."
While carriers are reporting a mixed first quarter – with IATA indicating volumes have been flat but others claiming to see a rise – IAG Cargo was hit by weak volumes out of China and Hong Kong in February following Chinese new year. But Mr Gunning said he could see signs of improvement.
"I think volumes bottomed out, probably in the middle of last year, and there is now a slow growth. What's getting missed is that capacity growth is still bigger than volume growth. IAG Cargo needs to maintain yield and price – volumes have been broadly flat, but yield is under pressure."
He added that he thought yields would improve in the second half.
"These times are unprecedented, but, historically when there has been a significant dip in volumes, it has taken a quarter or two more for yields to bottom out.
"Yield pressure will continue through the summer, but we should start to see a rise in the second half."
The quarter marks the last in which IAG Cargo used 747-8Fs, which will lead to a capacity and volume reduction in the next quarter. But that will be partially offset by the programme with Qatar Airways, which will be expanded, said Mr Gunning.
"We will be using some more Qatar capacity to link into Madrid, and we will also work with it on the India to Middle east market," he revealed. "It works well for both parties and there is a good relationship."
Qatar's Stansted to Hong Kong flights began last week, on which IAG Cargo has blocked space and Mr Gunning said the move had progressed well.
"I'm really pleased with the Hong Kong flights – load factors are strong and are more than meeting requirements."
Mr Gunning, who is also chairman of IATA's Cargo Committee, called for further action on e-freight, saying it was now time to look beyond just e-air waybills.
"e-AWBs are progressing well. We have shot up the league tables and this quarter we had 12% e-AWB penetration – I'm happy with how that's going. But we also have to push for e-freight and include more documents.
"We've got to go further. We are seeing increasing engagement from customers, and this is a project that has now got the momentum I had expected to see last year."