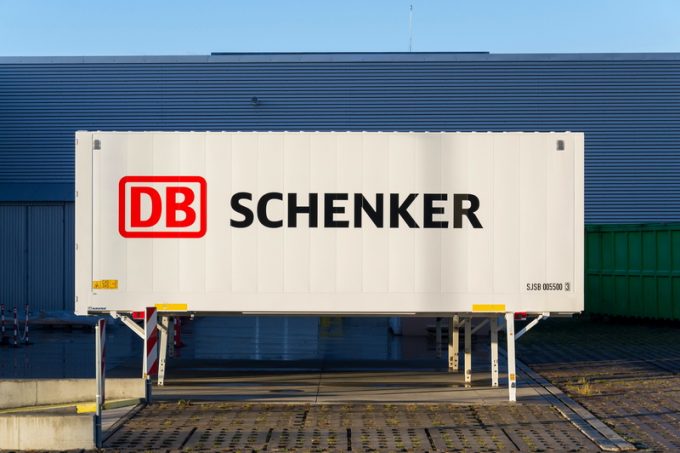 News that private equity companies – and others – are readying for a possible sale of DB Schenker by parent Deutsche Bahn has sent the market into a spin.
Reports suggest it has a value of some €15bn to €20bn ($17bn-$23bn), although others think it could be more, while revenues for the 12 months to June 2021 were €19.9bn, with ebit of €1.06bn –  which will rise for full-year 2021.
The increased noise around a potential sale is the result of the change of government in Germany.
As explained in this excellent article by DVZ, "with Germany's new traffic light coalition government, the political situation has clearly shifted in the direction of a Schenker sale. The Greens have been drumming for a pure rail company and thus a spin-off of the global logistics subsidiary for some time. And the Liberals, as a private-sector-oriented party, will also appreciate an end to state influence on the company."
Along with political changes, the forwarding landscape is also changing. DB Schenker is the fourth-largest freight forwarder in sea freight and the third-largest in air freight by volume.
But the gap between those at the top and the next tier is widening, as DSV continues its relentless march to endless growth, Kuehne + Nagel snaps up add-on businesses and DHL in all its forms is the giant, towering over all else. Their respective acquisitions of Agility, Apex and JF Hillebrand has made this gap in forwarding wider than ever.
According to one senior forwarder, the "size of network and scale is revealing a clear distance between the top three and the next group. It has an impact on both procurement and customers. The market is favouring larger global players".
The market has, of course, been recalibrated by the rise and rise of the shipping lines and their new focus on integration. In a recent research note, UBS said: "Three of the largest ocean carriers (MSC, Maersk and CMA CGA), which control around 45% of the market, have recently acquired, and are looking to acquire, logistics capabilities and air cargo assets.
"They have also improved digital capabilities and have changed contract structures for freight forwarders … In light of the recent ocean carriers' moves, we believe the freight forwarders' need to consolidate is stronger than ever."
Meanwhile revenues at Deutsche Bahn have been hit by Covid, revealing DB Schenker as the group's crown jewel, propping up its ailing parent and leaving it little room (or cash) to acquire and grow on the same scale as its rivals – its profitability goes to its shareholder.
But a sale, and in its 150th year, would allow DB to manoeuvre more easily in an increasingly consolidated market. So who are the potential buyers?
According to Handesblatt, PE firms CVC Capital Partners and The Carlyle Group have joined hands to bid, and are already calling on consultants. Other media reports suggest Bain Capital and Advent International are also considering teaming up.
Schenker's recent appointment of PE specialist Hessel Verhage as chief transformation officer may have titillated the market, while Deutsche Bahn itself would no doubt like to be considering multiple competing offers, maximising its forwarder's value.
However, senior industry sources say any takeover by private equity could result in the company being broken up – a move unlikely to be welcomed by the German government.
Then, of course, there are industry buyers. Tomorrow is 'Dane Day' – both Maersk and DSV will report their annual results, with a major announcement by DSV, which has expressed an interest in its German counterpart, widely speculated.
But neither of these behemoths is likely to get the go-ahead from the German government, the sole shareholder of Deutsche Bahn.
DSV famously 'eats its prey' in full, with consequent job losses in the acquired company and a loss of the brand. A takeover by a shipping line such as Maersk, which did quash such speculation last year, would have a similar effect, and also could result in harm to the forwarding company.
Senior executives have warned of the challenges of merging an asset-heavy company and a trading-based outfit.
"Maximising asset utilisation is a very different strategy to being a trader, it's a very different culture" said one forwarding executive. "Ceva and CMA, for example, have stayed pretty separate up to now."
That leaves an IPO as the most likely outcome, according to one knowledgeable source, which would give the German gem autonomy over jobs, M&A and expansion. It is likely both DB Schenker's, and its ultimate government shareholder's – preferred option. But insiders say that day is not likely to come soon – and, in the meantime, others are sharpening their pencils to work on other deals.