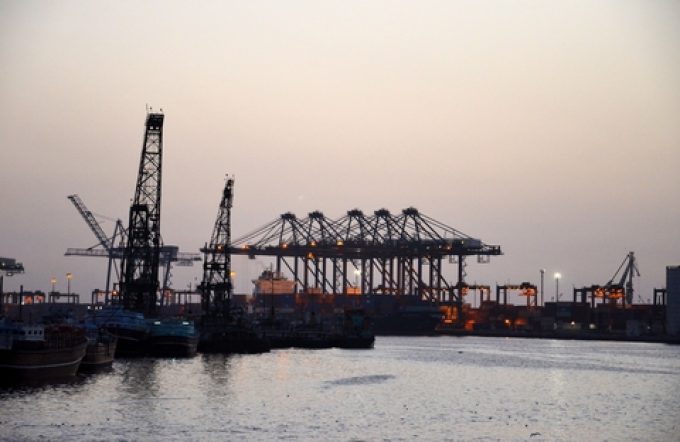 Container carriers serving Pakistan's ports are wrestling with an acute foreign exchange crisis in an already challenging market environment.
Local industry sources say the inability of importers to secure delivery orders for the timely clearance of cargo has created a bottleneck of alarming proportions at the port city of Karachi, which includes nearby Port Qasim.
"Thousands of containers are already stuck in the docks, creating a supply chain logjam," one Karachi-based ship agent told The Loadstar.  "The backlog is humongous."
Concerned over the rapidly escalating situation, the Pakistan Ship Agents' Association (PSAA) sent out notices to the State Bank of Pakistan and government leaders warning that shipping lines, represented by them, will consider suspending services out of the country in the absence of immediate action to mitigate the crisis.
"If international trade is stopped, the economic situation [in the country] will worsen," the association noted.
With mounting industry pressure, the Pakistan government has promised to extend ad-hoc relief for importers coming forward to clear up accumulated boxes.
"The government has decided to waive demurrage and detention charges, which will now be borne by the national exchequer," said a spokesperson for Pakistan's ministry of maritime affairs in Karachi, yesterday.
"Around 20,000 containers are estimated to be stuck at the ports," said Khurram Ijaz, VP of the Federation of Pakistan Chambers of Commerce and Industry.
Industry sources said the crisis had the potential to push many trading houses into bankruptcy.
Trade associations welcomed the waiver offer, but said cargo interests needed official port notices before they could begin the process of clearing the cargo logjams.
Pakistan has experienced serious economic setbacks in recent years but it is now at a critical juncture. According to local reports, the national dollar reserves have plunged to below $4.5bn, the lowest in eight years. The economic collapse is rooted in a combination of factors – political unrest, natural disasters, roaring inflation, high energy prices and foreign debt payment obligations.
The crisis closely mirrors the political/economic unrest that neighbouring Sri Lanka had to deal with in the recent past, including Colombo port stoppages due to dockworker protests and other chaotic conditions.
Meanwhile, Hapag-Lloyd has issued a trade advisory that its Indian Ocean Service (IO3), between India and Europe, will move its Pakistan call from Port Qasim to Karachi from 5 February.
You can contact the writer at [email protected]