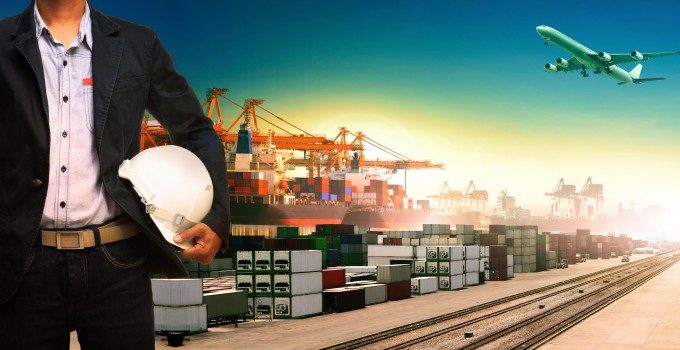 As capacity trickles – or floods – into the market over the next few months, with a queue of 747-8s waiting in the wings, the lower cost, efficient, financially supported or simply large carriers will continue to make a play for market share at the expense of yields. So the question of who is going to win and lose becomes ever more fascinating. 
Smaller carriers, dependent on weak home markets, are fearful of the future. Larger carriers are fearful of their shareholders, but willing to play the game and wait for the others to fail.
Well, according to
Airline Cargo Management
's latest survey (out next week), the industry believes the Asian carriers will do best. But there is one carrier throwing itself at the freighter market – taking on three in June and one in July. If it wasn't enjoying huge benefits in fuel prices, why else would Saudi Airlines Cargo have signed an ACMI deal for Southern Air's less-than-popular 747-200Fs? Is it because they have no reason to worry about fuel inefficiency? Of course, it must pay for fuel at the same price as everyone else outside its home market, but this extraordinary cost advantage is going to set it high and dry above its competitors.
(And next year, Saudi Airlines joins SkyTeam. Although the alliance says there are no plans to co-ordinate fuel procurement between its members, one wonders whether there will be any advantages for fellow members flying into Saudi – notably Air France.)
So where does that leave other freighter operators? Well, regionally speaking, there's no need to lose any sleep over the future of Emirates, a well-oiled machine with some fleet flexibility, (aircraft are coming off lease, and this week should see an announcement from lessor DAE Capital, which has recently cancelled a slew of aircraft orders, although it is apparently "unable" to cancel the order for 15 747-8Fs and six 777s, destined for Emirates). 
Etihad, with seven deliveries this year, and its first 777F delivered in June, (keen for a tie-up with Virgin Atlantic), looks as if it might struggle a little more, not having the scale of its Dubai-based neighbour. 
Over in Asia, meanwhile, despite the industry's confidence, it looks as if there will be mixed fortunes. While Korean Air enjoys the support of its nation's manufacturers, the Japanese carriers are not so blessed, and also based in a high cost, low volume market. Never a winning combination.
As China slows down, freighter operators dependent on the previously three-pointed crown of Beijing, Shanghai and Guangzhou could be finding there is nothing to carry that can't be flown bellyhold. Cathay, too, could be feeling the pinch. Singapore Airlines, meanwhile, is throwing its resources into starting up a low cost carrier (remember those days?). 
Thai, which has two converted 747s coming on stream next year, with plans for a third long haul converted aircraft and two regional ones could end up focusing more heavily on the intra-Asian market.  MASkargo, meanwhile, is expecting delivery of A330Fs in September, November and two more in 2012. There is no shortage of maindeck capacity in the region.
No one seems to hold too much hope for the European and US carriers in weak economies – although the latter have moved out of freighters, leaving the capacity to all-cargo carriers such as part DHL-owned Polar.  Despite its new wealthy shareholder, one source says that Cargolux  – and ABC for that matter – are "screwed".
The large European players, meanwhile, still enjoy scale, even if their home market is looking weaker by the day. BA's leased freighter operation seems to be working. And if the US relaxes foreign ownership rules, as suggested by AA president Tom Horton on Monday, then a merger is likely to be on the cards, creating one mammoth carrier. 
Thankfully, the US finally agreed upon it's debt strategy this week – but low consumer confidence in mature markets and misery in the Eurozone is sure to stave off any likelihood of a peak season. And there's only so much capacity the industry will be able to push into Africa, where yields are already starting to look shaky. 
Somehow this all seems horribly familiar. No one wanted to relive the dark days of 2008. But they seem, rapidly, to be approaching.