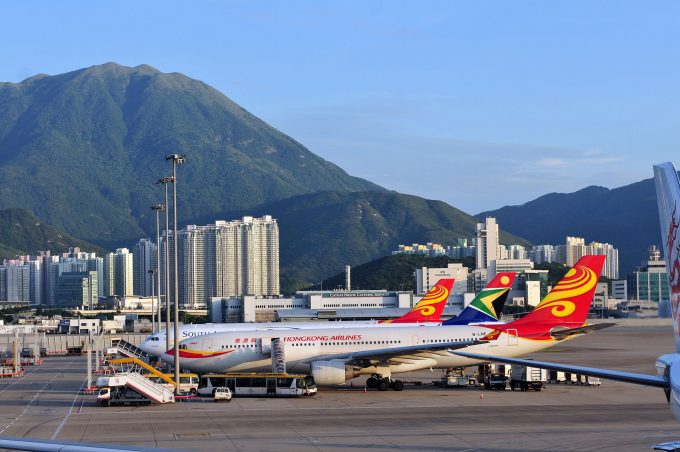 A group of pilots has come onto the recruitment market following problems at Hong Kong Airlines.
Some 50 pilots are said to have left the struggling carrier already, and it is offering all its pilots secondments or transfers to HNA Group airlines, including Hong Kong Air Cargo.
Emirates is also said to be recruiting from the Hong Kong Airlines pool, which has about 630 pilots.
Cashflow issues have prevented the airline taking delivery of four new aircraft, currently waiting in Toulouse, but even more pressing is a heated battle among shareholders for control of the company. 
Financially troubled HNA Group owns some 29% of the shares, but a boardroom coup last week saw HNA-appointed chairman Hou Wei ousted by Zhong Guosong, who, it was thought, together with Frontier Investment Partner, controlled 61% of the airline.
The former chairman and board members were ordered not to interfere in the business by a court. 
HNA Group has denied allegations of embezzlement and financial misdeeds at the carrier, which has five A330 freighters in the fleet of its cargo subsidiary, Hong Kong Air Cargo. The cargo arm in 2017 also signed for three 747-400Fs on ACMI from Atlas Air, although the contract is no longer valid, according to the US carrier.
However, the plot thickened yet again when it appeared that Frontier Investment had sold its 35% share to Grand City Investment Capital this month, for $69.7m. Mr Zhong only holds some 27% of the shares and, without Frontier, does not have a majority.  
Last month, Hong Kong Airlines said it would reduce its fleet by 10 and return some aircraft to leasing companies after it was sued by two lessors over unpaid fees in February.
But whoever wins the shareholder battle may not have much of an airline to control, if its finances are not taken in hand soon.