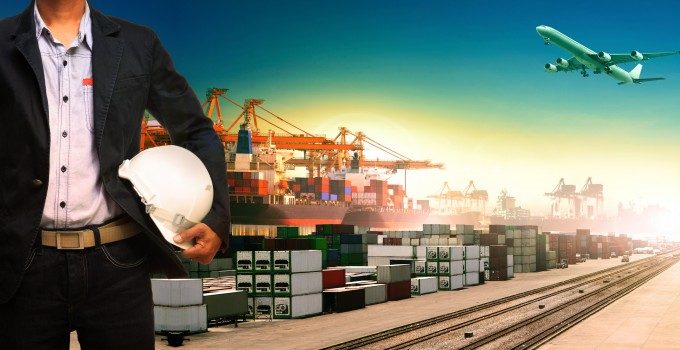 "Once again the announced freight rate increases could not be implemented," said German ocean carrier Hapag-Lloyd today as it posted another set of disappointing results for its liner business.
The line had failed to get general rate increases between Asia and Europe, totalling more than $3,000 per teu  this year, to stick.
By the half-year stage, Hapag-Lloyd had increased its liftings by 6% over the first six months of 2013, to 2.87m teu, but turnover declined to €3.2bn from €3.4bn the year before, as average freight rates per teu fell by another 6.4% to $1,424 and, significantly, on Asia to Europe to $1,165 per teu from $1,287.
The consequence was another net loss for the carrier of €173m [$237m] in the first half. In H1 2013,  the loss was €73m.
So, despite the introduction of 10 economy-of-scale Hamburg Express-type 13,208teu ships – the last of which was received in April – Hapag-Lloyd is still its own worst enemy: conceding an average rate decline for the sake of increased throughput.
Nevertheless, Hapag-Lloyd still continues to blame "persistently strong competition" for freight rates that it bemoaned were "significantly lower than expectations".
But on the positive side, the carrier expects to reduce its bunker consumption by 2% per teu over the full year thanks to the deployment of larger ships, and will no doubt hope that it is successful in implementing a surcharge for the use of low-sulphur fuel in the ECA regions of Europe and the US.
However, with the takeover of CSAV's loss-making container business expected by the final quarter of the year, Hapag-Lloyd is running out of time to get its own house in order before it takes another hit with the costs of the integration, which, it admitted, could be substantial.
In fact, the merger costs have been estimated at $63m by the two lines involved, but they believe the resulting synergies will save the 'new Hapag-Lloyd' around $300m annually by 2016/2017.
In the interim, Hapag-Lloyd's debt has increased in the past six months to €3.04bn from €2.93bn at the end of 2013, including the delivery of three ULCS and the purchase of new containers.
However, Hapag-Lloyd said it expected its liquidity to "remain adequate" for the remainder of the 2014 financial year.
The below-par performance of Hapag-Lloyd prior to the integration of CSAV's business makes it an especially worrying time for ex-Damco chief Rolf Habben-Jansen, who only took over as chief executive on July 1.
Nonetheless, Hapag-Lloyd announced another round of GRIs this month and, through its membership of the G6 alliance, it will also void an Asia-Europe voyage in October, for "vessel maintenance".
This will only increase the high load factors currently enjoyed by carriers plying the route which are said to be enjoying the first real peak season since 2010.