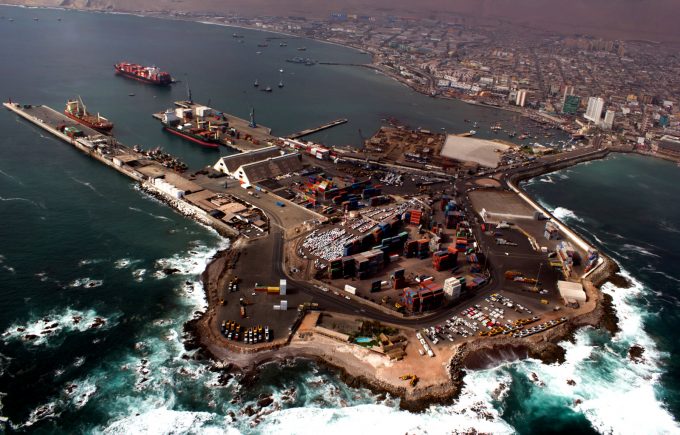 Hapag-Lloyd is set to rapidly expand its nascent terminal portfolio, agreeing to purchase Chilean operator SM SAAM's ports and logistics subsidiaries in a deal valued at around $1bn.
"Investing in terminal infrastructure is a key element of our strategic agenda, and Latin America is one of our stronghold markets," said Hapag-Lloyd CEO Rolf Habben Jansen.
"Acquiring SM SAAM's terminal operations and complementary logistics services will help us to further strengthen our business while building up a robust and attractive terminal portfolio," he added.
SAAM told investors it would bank a $400m profit from the sale. Its second-quarter 2022 results revealed its port business had earned revenue of $80.5m and delivered an ebitda of 29.4m.
"This is good news for SAAM, its shareholders and also for SAAM Ports and SAAM Logistics, their workers and the communities in which they operate, given the experience and financial strength of the new owner," said SAAM general manager Macario Valdés.
The rump of the deal covers 10 terminals SAAM operates across the Americas, which handled a combined 3.5m teu last year, and a headcount of around 4,000 staff.
In Chile, this comprises operations in Iquique, Antofagasta, San Antonio, San Vicente and Corral, while outside its home market, operations include the Florida International terminal in Port Everglades, multipurpose terminals in the Mexican port of Mazatlan, Colombia's Cartagena, Caldera in Costa Rica and a container terminal in the key Ecuadoran gateway of Guayaquil.
The sale also includes part of SAAM's logistics business, which employs 300 staff across five locations in Chile.
However, it does not include SM SAAM's air cargo logistics business, which it bolstered with the 2020 acquisition of Aerosan from American Airlines.
Meanwhile, Hapag-Lloyd's Strategy 2023 identifies greater terminal ownership as a key opportunity for the carrier's massively strengthened balance sheet. Deals this year have included the forthcoming acquisition of a minority stake in Italy's Spinelli Group, a stake in JadeWeserPort in Wilhelmshaven and joining a consortium to build and operate Terminal 2 in the Egyptian port of Damietta.