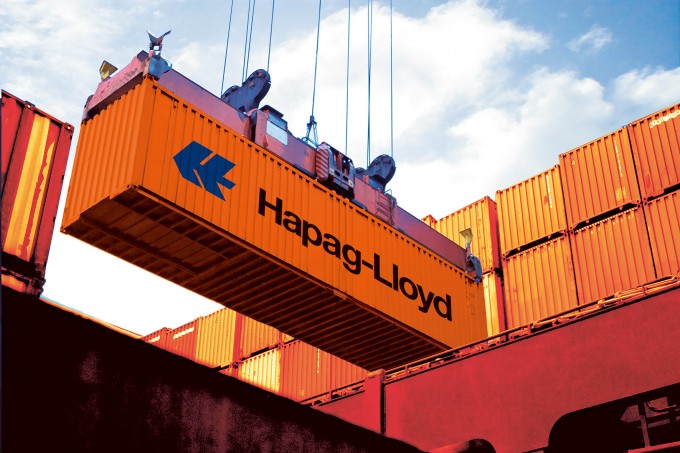 Hapag-Lloyd is to abandon general rate increases (GRIs) and next month will set minimum FAK [freight all kinds] rates for containers on its vessels from Asia to North Europe and the Mediterranean.
However, a spokesman for the line said that the move was an internal decision to change the way that it quotes rates to customers, rather than an official reaction to an EC probe into the way carriers publically quote rate levels.
Hapag-Lloyd told customers that from 1 May its westbound FAK rates would be $925 per 20ft, $1,750 per 40ft and $1,850 per 40ft high-cube.
It said volatility on the Asia-Europe trades had resulted in freight rates falling to "unsustainable levels", and said the rate restoration was necessary "to avoid service disruptions in the supply chain or services being withdrawn".
Last week, the G6 alliance, of which Hapag-Lloyd is a member, extended the withdrawal of its Loop 6 Asia-North Europe service until July "due to changes in market demand".
According to Drewry Maritime Research, ocean carriers cancelled 66 voyages on the major east-west routes in February alone, a desperate attempt to prop up freight rates and support planned GRIs
With European regulators considering banning the GRI mechanism, Hapag-Lloyd has clearly decided to set out its stall on base rates. Despite shipper concerns that the mechanism allows carriers to "signal" pricing, rates have done little over the past couple of years except swing between wild extremes.
Indeed, after two weeks of modest container spot rate gains from Asia to North Europe it was business as usual today, with the North Europe component of the Shanghai Containerized Freight Index (SCFI) shedding 14% of its value, taking the rate back down to $291 per teu.
Notwithstanding the expected EU ban on GRIs, the model is clearly broken and few shippers appear to take it seriously.
However, this does not seem to have deterred UASC, which this week announced an $800 per teu GRI between Asia and North Europe from 1 May.
Interestingly, the more modest average $500 per teu GRIs from 1 April were generally better received by shippers and carriers did at least get something from this round of rate increases, unlike in previous months.
According to advice to compliance experts, whereas the GRI mechanism indicates the amount by which the rate would increase, under the new guidance carriers must now only specify the maximum final price, including all the important surcharges, such as terminal handling, bunkers, peak season, etc… instead of quoting the amount by which the rate increases, carriers must now specify the maximum final price – as a sum or broken up.
However, while carriers are still allowed to quote lower rates, they cannot quote above the maximum, all-inclusive, final price published for a specific trade.
The EC began seeking feedback on the new regulations after it published its guidance on 16 February and told compliance departments in liner companies that this would take a month. The Loadstar understands that it has so far had four responses from the market and is continuing to analyse these.