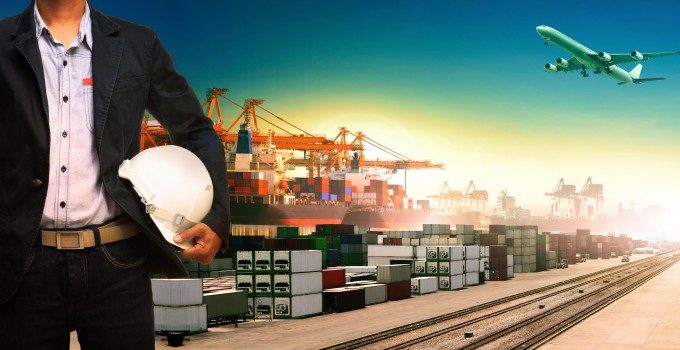 Container shipping lines Hapag-Lloyd and CSAV have announced they have been holding discussions on the possibility of merger or some other form of co-operation.
A short statement released this morning said: "Hapag-Lloyd and CSAV are currently maintaining discussions if a possible business combination or any other form of association would be of mutual interest.
"To date, these discussions have not resulted in any binding or non-binding agreement between the parties."
According to The Loadstar's sources, the talks are in the "very, very early stages", when normally no announcement would be made. However, the existence of the talks was leaked to a German publication, which ran a "small article", and CSAV's share price on the Santiago Stock Exchange subsequently began to rise to the extent that it needed to make a formal announcement.
The discussions are said to be totally open in terms of what sort of co-operation the two companies may seek, and as yet have had no deadline attached set on them.
The two companies already co-operate on a "handful" of services in the Latin American trades through vesse-sharing and slot-charter agreements, and any sort of merger would represent the same "strategic fit" that framed previous merger talks between Hapag-Lloyd and its compatriot Hamburg Sud.
Those talks came to an end in March, although at the time, Hamburg Sud said they had been "discontinued temporarily", and that "the advisory board and executive board remain firmly of the view that the merger of Hapag-Lloyd and Hamburg Süd would be of enormous benefit for both companies".
It would appear that any attempt to reopen those talks met with little success, hence the launch of what have been described as "sharpening the pencils" meetings between Hapag and CSAV.
The common perception is that Hapag and Hamburg Sud would have made a natural fit, with Hapag stronger in the east-west trades, complementing Hamburg Sud's north-south business. However, since 2008, the importance of the Asia-Europe trade to Hapag has gradually diminished, and in 2011 its carryings to and from Latin America were greater than any of its other tradelanes.
But this year that trend has reversed, and in the nine months to the end of September, its Latin America carryings declined to 867,000teu, compared with 881,000teu in the same period in 2012. At the same time, volumes on the transatlantic, transpacific and Asia-Europe all passed the 900,000teu mark, and sources say that its market share in the Latin American trades remains small.
Both Hapag and CSAV are in the midst of fleet renewal programmes. Hapag has three more 13,200teu Hamburg Express-class vessels due for delivery next year, on top of the seven that have been delivered since mid-2012, while CSAV has seven 9,300teu vessels under construction in South Korea, due for delivery from late 2014 onwards.
In theory, a combined Hapag-CASV would vie for the world's fourth largest container line position.
At the end of September, Hapag operated 152 vessels with a total capacity of 729,000teu. Of these, 60 vessels were owned by the company. At the end of last year, CSAV operated 53 vessels with a total capacity of 104,000teu. It owned 37% of its operated fleet. It has undergone successive waves of financial restructuring based around a strategy of increasing the proportion of its owned vessels. At the end of 2010, it opwned just 8% of its fleet.