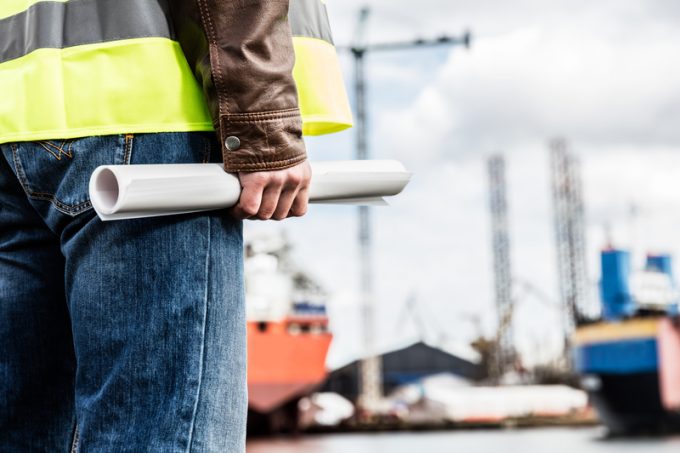 Global container demand growth slowed to just 1% over the first nine months of the year, as the US-China trade war put the brakes on liner expansion.
According to the latest review of the container sector by Bimco's chief shipping analyst, Peter Sand, this sluggish growth compares with a much healthier 3.8% for the same period last year.
"The slowdown in demand is showing no signs of easing, and should the latest round of tariffs be implemented on 15 December, virtually all US imports from China will be subject, which will only cause further harm to the shipping industry," said Mr Sand.
"A continued reshuffling in manufacturing in Asia may offer some upside once processes are up and running, but, as Bimco has said, there are no winners in a trade war," he said.
Moreover, intra-Asia volumes, which Bimco says "provide an insight into how volumes out of Asia will develop", were flat in the first nine months, compared with the same period of 2018.
Notwithstanding the manufacturing shift away from China to neighbouring countries, the trade war has also resulted in products produced in China simply being transhipped through other countries with a change of origin certification, sidestepping the duty on Chinese imports into the US.
Surprisingly however, the expected boost to the intra-Asia trade from this shift in manufacturing and transhipment has not benefited the shipping sector so far.
Bimco suggests this is because volumes are being transported by land from China into neighbouring countries before being loaded onto export vessels.
Meanwhile, Bimco said, supply growth in the container shipping sector now stands at 3.6%, and that it is expecting full-year growth of 3.7%.
Taking into account newbuild deliveries so far of 964,064 teu, and with scrapping standing at 163,000 teu to date, this brings the total containership fleet to 22.9m teu, noted Bimco.
"ULCVs currently make up 60% of the orderbook in volume terms, a figure which has grown over the past few years, from 41.4% in January 2016, and one that is likely to continue to do so," said Mr Sand. The analyst said that of the 12 containerships ordered in October, 11 will had a capacity of over 23,500 teu.
He said: "There are only a few trades able to handle ULCVs and, as they arrive on the market, cascading will lead to large ships finding their way to many of the world's other trades, the majority of which have no need for them or extra capacity, putting further pressure on freight rates."
In terms of the outlook for carriers on liner trades, Mr Sand remained pessimistic, saying that "despite the continued blanking of sailings, freight rates have not risen substantially as the fundamental balance has continued to deteriorate".
And he warned: "This will only hurt carriers, especially as they face the final preparations before the implementation of the 2020 sulphur cap and the battle to pass on higher fuel costs to customers."