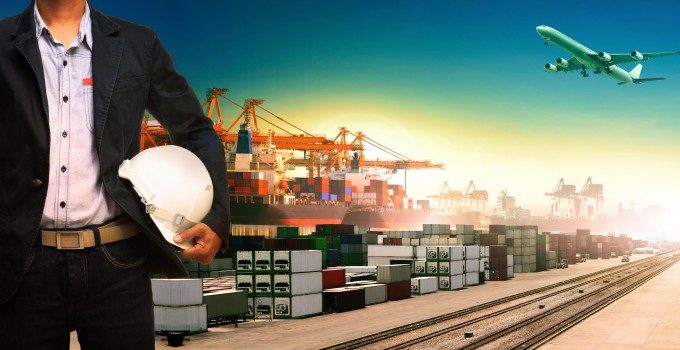 Only real and urgent progress on quality will save the air freight industry from further decline, delegates at the Air Cargo Handling conference in Lisbon were told last week.
Ambitious plans to develop simplified standard handling service agreements and a facilities-assessment tool by next March could significantly improve the industry, said specialists, who gave strong support for the latest initiatives from the Cargo Operations Advisory Group (COAG).
After bemoaning the downward spiral of yields and slow progress of initiatives such as e-freight and Cargo 2000, experts agreed that the revised plans and accelerated timetable of the IATA-sponsored group were exactly what the sector needed.
David Ambridge, director for Asia and Africa cargo operations at handler WFS, said COAG was working to develop "real quality standards for the industry globally", and that the simplified standard service level agreements (SLAs) under development were urgently needed to replace the "unmeasurable" agreements currently used by most airlines and their handlers.
"They are too complicated and time-consuming to measure– hence nobody measures," he said. "We are developing a real-time SLA tool that gives any airline access into it, 24/7. They can see each flight progressing in real time, warts and all."
Expected to incorporate just 12-15 "broadly based" KPI items, the tool would be based on Cargo 2000 parameters, with service failures automatically flagged for investigation by the handler. These would be transparent to all parties "and cannot be manipulated", he added.
Andreas Helfer, managing director of Fraport Cargo Services, agreed a three-page SLA that could be measured was better than a 15-page one that couldn't, while recognising the need for different airline requirements and handlers to have some flexibility.
He added: "Keep it simple and have the same measurements, because then you only have to develop a system once – rather 10 systems for 15 carriers – and then discuss performance every week and try to improve." He said the direction COAG was heading in could help.
Martin Sodergaard, senior VP for global operations at Swissport International, agreed that the COAG initiative was good, but said the big challenge would be to get airlines to adopt the SLAs, believing it would require a majority of carriers to make the standard useful.
Mr Ambridge added that any sign-up was better than none, and that others would participate once they saw the benefits. He noted that only real and urgent progress on quality could save air cargo from its slide into ever-greater financial problems.
"When I hear of brand new B777Fs and B747-8Fs being flown directly from Seattle into a desert, I begin to despair for our industry," he said.
But he insisted that the high-speed, high-quality model of the integrators showed that customers were prepared to pay extra for speed and quality. He said IATA's e-air waybill (eAWB) initiative could take one or two days out of the shipping cycle and reduce costs for all parties, but added: "Unfortunately, is not growing at the rate that it should."
Applauding the recent decisions by Qatar Airways and American Airlines to sign up to the multi-lateral eAWB agreement, he said: "I'm not sure what all the others are waiting for, but hopefully they will see the light really soon."
COAG, which comprises airlines and handlers and reports to IATA's Cargo Committee and Ground Handling Council, has agreed to open its terms of reference to include other stakeholders, such as forwarders and trucking companies, explained Henrik Ambak, VP for ground services and commercial IT at Cargolux, "so that it doesn't become some activity in isolation".
He said COAG had already gone some way to achieving its three main identified "deliverables" in its first year: to amend the cargo section on the Standard Ground Handling Agreement; to enable e-standard operating procedures; and to develop a list of standard cargo operational capabilities against which people can be measured.