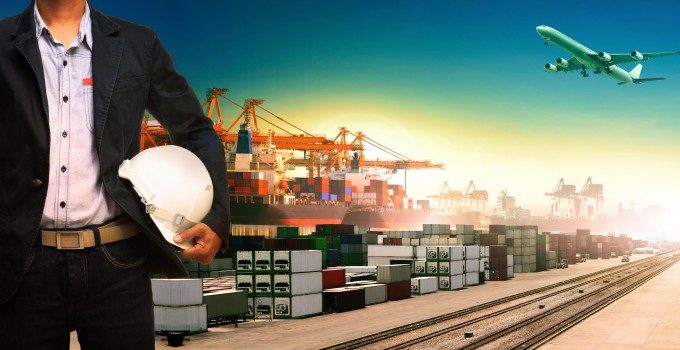 The Polish port of Gdynia is preparing a major series of expansion projects as it plans to become a key part of the container supply chains serving central and eastern Europe, attacking the established north European hubs of Hamburg and Rotterdam.
This represents a shift in strategy for Polish container ports. Much of the focus of port development in the country in recent years has centred on the greenfield DCT Gdansk port, owned by Australia's Macquarie Bank, which neighbours Gdynia, a port restricted by its turning basin and therefore unsuitable for the largest ships.
A deepwater facility, Gdansk was built with the express aim of luring deepsea container ships to make direct calls in the Baltic, skipping the feeder connections at the established north European hubs Hamburg, Bremerhaven and Rotterdam.
And to some extent it was successful. In 2010 it lured Maersk away from Gdynia and began handling the line's 14,500teu Emma class vessels deployed on the AE10 Asia-Europe service, and stunning the naysayers who claimed that the Baltic did not have either sufficient volumes or feeder connections to perform transhipment operations. But Maersk has used the ice-free port for the past two years as a staging point for Russian cargoes, which are transhipped onto ice-class feeder vessels and sent to St Petersburg.
Gdynia port authority president Janusz Jarosinski said: "When Maersk went from Gdynia to Gdansk it was a hit – the companies that developed Gdansk, and Macquarie, were looking for transhipment volumes to Russia, and they found them. Today, these vessels could not call at Gdynia."
Gdynia's Baltic Container Terminal, which had handled Maersk before its move to Gdansk, was in negotiations with the G6 alliance last year to begin handling its deep sea vessels operating on one of its main Asia-Europe loops until the drop in volumes forced the alliance to scrap plans for a direct Baltic call.
It has been assumed that the fierce competition between the two Polish ports would focus on this transhipment business, but in an interview in London yesterday, Baltic Container Terminal chief executive Krzysztof Szymborski told The Loadstar that with heavy investment going into the terminal and the wider port, Gdynia was principally targeting new seams of gateway cargo to central and eastern Europe.
"Transhipment is not a priority for us. It is a side effect of winning hinterland cargo – the real competition is with Hamburg, Bremerhaven and Rotterdam," he said.
The terminal operator and port authority are investing in infrastructure to allow Gdynia to handle larger vessels, in expectation that they will begin calling when volumes grow to sufficient levels, Mr Jarosinski said.
"What was acceptable five years ago is not enough today," he added, announcing plans to deepen the draught of the port from its current 12.5 metres to 15.5 metres and enlarge its turning basin so that it can accept ships up to 13,000teu.
The second prong of its expansion focuses on intermodal links. BCT already has a high proportion of containers moving out of the port on block trains – 42% in 2012 – but its current three sidings are only half the length of a full train, at 330 metres. These will be doubled to 665 metres, while the terminal operator, a subsidiary of Filipino port company ICTSI, will invest in additional handling equipment.
Both projects are due to be completed in the next two years, and Mr Jarosinski said they will be financed by a mixture of the authority's existing cash reserve and EU funds.
"The majority of our hinterland is currently Poland, but this can be extended to Slovakia, Hungary and beyond," said Mr Szymborski, pointing to the Baltic-Adriatic Corridor development, an EU-led project that links the Baltic and Adriatic seas via rail. BCT already handles two trains a week to and from the Slovenian port of Koper, at the northern tip of the Adriatic.
"This is not just about transferring containers between Gdynia and Koper, but that cargo is also being delivered to a series of points between," he added.
This is not just about competition between ports, but competition between supply chains, to borrow a phrase from logistics academic Professor Martin Christopher. Key to the success of Gdynia's investment will be how the intermodal operators connecting it to the European interior perform – in terms of both pricing and efficiency – can take on the might of Germany's DB Schenker and the other German rail firms that hold an iron-tight grip on intermodal movements in northern Europe.
Yesterday the European Commission unveiled its fourth railway package, and while rail industry groups welcomed many of its proposals, its fudge over separating ownership of track and operating companies was criticised.
"As a general rule, the Commission's proposal confirms institutional separation as the simplest and most transparent way to achieve the necessary independence," the EC said, but added: "However, the Commission can accept that a vertically integrated or "holding" structure may also deliver the necessary independence, if it puts in place strict "Chinese walls" to ensure the legal, financial and operational separation."
UK lobbyist, the Rail Freight Group, said it was "deeply disappointed" that EC had stepped back from ensuring complete separation of infrastructure management and train operation across the EU. "The holding company model, which would still be permitted, creates conditions where anti-competitive behaviour can persist, to the detriment of those trying to offer rail freight services on an open access basis," it said in response.
(For the story behind the dilution of the package, here's the wonderful Tony Berkeley at his belligerent best.)
Without strong competition between rail operators, competition between ports is also likely to remain distorted. Mr Szymborski said it was currently 20% cheaper to tranship Russian goods through Polish ports than in Hamburg, Bremerhaven and Rotterdam. "The ports are cheaper, the labour is cheaper and this is not going to change for some time."
But he was less certain about the cost differential in serving Slovakia – for Polish ports it is still a project in the making.
As is Poland's container sector itself. Just 1.6m teu was handled at its ports – of which 400,000teu was transhipped to Russia – and BCT handled 400,000teu in gateway traffic. It is not known how much Polish container traffic goes through Hamburg and is delivered via train and truck, but it is clear that there is a considerable amount of container penetration still to take place.